Technology Firm Feedspot Designates Chiefoutsiders.com Among the Top 100 Private Equity Blogs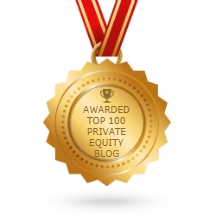 HOUSTON, TX – August 1, 2017 – Chief Outsiders' "PE Blog" -- designed to deliver insights to private equity executives – has been selected as one of the top 100 such content collectives in the country, it has been announced.
"The recognition by Feedspot – a technology company that offers web-based content aggregation tools for consumers – is especially gratifying, since the PE blog has only recently been launched," said Pete Hayes, Co-Principal of the "Executive-as-a-Service" firm.
"The honor is a testament to the quality of the insights of our more than 60 fractional Chief Marketing executives, who traverse the country to help small- and mid-sized businesses develop go to market strategies, and grow their businesses," Hayes said.
The blog may be viewed at https://www.chiefoutsiders.com/private-equity.
In less than a decade, Chief Outsiders has built its reputation on helping to create value and growth strategies for direct clients on a per-need basis. The Private Equity blog embodies that collaborative spirit, boasting executive-level marketing insights that can help Chief Executives better understand the market forces that impact their business in today's highly competitive market landscape.
Feedspot looked at several factors in determining its rankings, including Google reputation and Google search ranking; influence and popularity on Facebook and other social media sites; the quality and consistency of posts; and Feedspot's editorial team and expert review.
About Chief Outsiders
Chief Outsiders, LLC is a nationwide "Executives-as-a-Service" firm, with more than 50 part-time, or fractional, Chief Marketing Officers (CMOs) engaged from coast-to-coast. Unlike other strategic marketing and management consulting firms, each CMO has held the position of VP Marketing or higher at one or more operating companies. Chief Outsiders have served on the executive team of over 500 client companies to drive growth strategy and execution plans for a fraction of the cost of a full time executive.
Because of its market-based growth plans, quality of leadership, and experienced team, Chief Outsiders has been recognized for the past three years by Inc Magazine as one of the 1,000 fastest growing privately held companies in the US, and was recognized in the Houston Business Journal's Fast 100. Chief Outsiders' CEO Art Saxby and Principal Pete Hayes are the co-authors of "The Growth Gears: Using a Market-Based Framework to Drive Business Success," an Amazon #1 best-seller for business owners and CEOs. For additional information about the companies who trust Chief Outsiders as their premier source for business growth acceleration, click here.
CONTACT: Sterling Wilkinson, SWilkinson@ChiefOutsiders.com