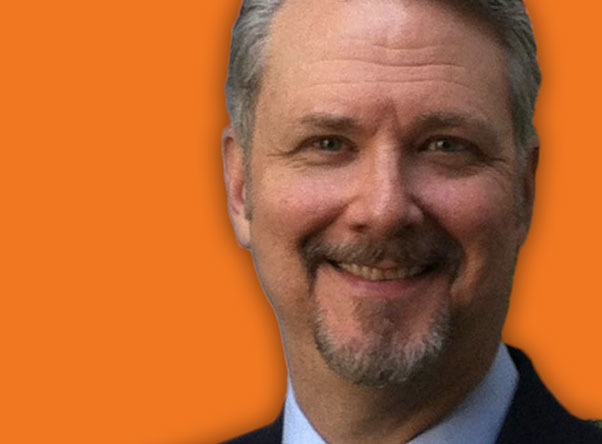 CHARLESTON, SC – October 6, 2015 – Marketing and business development executive Paul Sparrow has joined Chief Outsiders, the country's leading strategic marketing firm comprised solely of C-level marketing executives (CMOs) engaging with client companies as interim and fractional chief marketers.

A CMO experienced in a variety of corporate settings and diverse markets, Sparrow is the newest addition to join the Southeast-based team of Chief Outsiders, an Inc. 5000 firm that focuses on addressing the growth challenges of mid-market companies across the U.S. He specializes in B2B, Software (SaaS), Technology, Healthcare, New Product or Market Entry, Emerging Growth and Turnarounds. With three decades as an ROI-focused marketer and business development professional, Sparrow offers an impressive level of expertise for companies seeing aggressive growth while scaling for the future.

"Paul brings to Chief Outsiders the sort of exceptional background and skills that our clients highly value. His experience in a variety of corporate growth stages and markets, along with his passion for improving processes and developing people, can make an immediate impact for an organization in need of accelerated growth and revenues," says Tom McCrary, managing partner of Chief Outsiders' Southeast tribe. "He offers outstanding leadership acumen and an impressive track record in building scale and exceeding revenue plans."

Sparrow spent ten years with Johnson & Johnson's Ortho McNeil Pharmaceutical division, where, along with other Rx brands, he managed the company's only medical device market entry. He also directed J & J's ten-year global forecast for oral contraceptives, the company's most profitable product line.

He later joined health information start-up Sapient Health Network, where he converted a failing subscriber-based revenue stream into an advertising and sponsorship model, generating sufficient sales and market responsiveness to be an attractive acquisition by WebMD.

Following a five-company merger, Sparrow led the integration of market offerings through a business unit reorganization by segmenting products and communications into a regional focus, highlighting the uniqueness of healthcare needs in small as well as large markets. This regional business strategy generated a 20% sales increase, exceeding corporate revenues of over $255M.

Sparrow has also served as Senior Vice President of Sales & Marketing at Cambar Solutions, an established warehouse management software supplier, and Benefitfocus, a SaaS healthcare benefits technology provider serving the payer and employer verticals, where Sparrow's teams drove total annual revenue to an all-time high of $53M from a baseline of $24M.


Sparrow now lives in the Charleston, SC area.

About Chief Outsiders
Chief Outsiders, LLC, an "Executives-as-a-Service" firm, helps grow mid-sized companies from coast-to-coast with more than 40 part-time, or fractional, Chief Marketing Officers (CMOs) who have held positions of VP Marketing or higher at one or more operating companies. These individuals' breadth of experience makes it possible for Chief Outsiders to put the right skill set on a leadership team of any company for a fraction of the cost of a full time executive. Unlike other strategic marketing and management consulting firms, Chief Outsiders works with company leadership teams to develop and implement market based growth plans. Chief Outsiders believes delivering a world-class marketing strategy on its own creates little value and that the real value is created by helping the organization implement the growth vision.
Because of its market based growth plans, leadership and experienced team, Chief Outsiders was recently listed by Inc Magazine as one of the 1,000 fastest growing privately held companies in the US (in the top 25 in Houston) and recognized for the Houston Business Journal's Fast 100. Businesses seeking Chief Outsiders as a premier source include: ErgoGenesis, Five Stone Tax, Summa Technologies, and Riverside Company portfolio companies OnCourse Learning, YourMembership and IDoc, Source Capital portfolio companies such as Abutec, and Merrill Lynch Specialties Group portfolio companies such as EarthColor.
CONTACT: Sterling Wilkinson, 817-771-2997, SWilkinson@ChiefOutsiders.com