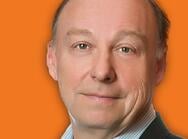 DENVER, CO – August 26, 2015 – A pair of experienced and insightful chief marketers have joined the growing ranks of fractional and interim CMOs at Chief Outsiders, the country's leading strategic marketing firm offering "Executives-as-a-Service."
Noted transportation and hospitality marketer Ian Arthur; and technology veteran Larry Cormier, bring a combined half-century of go-to-market strategies and successes to the Southwest-based tribe, or team, of Chief Outsiders, an Inc. 5000 firm that focuses on addressing the growth challenges of mid-market companies across the U.S.
The swelling ranks at Chief Outsiders – which has added a half-dozen new CMOs since the midpoint of 2015 – underscore the explosive demand for experienced, C-level marketing executives with varied experiences for more temporary, "right-sized" engagements.
"From their base in Colorado, Ian and Larry are ready to plug in immediately with companies, brands or enterprises that find themselves lacking a defined strategic marketing direction – or are dissatisfied with their current go-to-market plans," said Clay Spitz, Managing Partner for Chief Outsiders' Southwest region. "With Ian, you'll get a no-nonsense, take-charge leader whose roadmaps to revenue for Republic Airways and resort operator Intrawest are still reaping rewards for those entities. And Larry -- known for his fearlessness and creativity – has been indispensible as the marketing trailblazer for several emerging startups in the information technology vertical."
The CMOs at Chief Outsiders come from a broad range of industries, but all have held the position of CMO or VP of Marketing at one or more operating companies. Cormier's CV includes C-level marketing turns for Sliver Peak Systems, LeftHand Networks, NextGen Storage and Scentric, Inc.; while Arthur has helmed marketing operations for Exclusive Resorts and Vail and Beaver Creek resorts in addition to the Republic and Intrawest assignments previously mentioned.
Given this pedigree, Arthur, who hails from Denver, Colorado, is ideally suited for driving high-impact, cost-effective B2C marketing strategies and tactics – including the development and implementation of CRM and branding initiatives.
Cormier – a resident of Boulder, Colo. – can help to design and activate B2B marketing strategies through the creation of best-in-class marketing teams, processes and systems.
About Chief Outsiders
Chief Outsiders, LLC, an "Executives-as-a-Service" firm, helps grow mid-sized companies from coast-to-coast with more than 40 part-time, or fractional, Chief Marketing Officers (CMOs) who have held positions of VP Marketing or higher at one or more operating companies. These individuals' breadth of experience makes it possible for Chief Outsiders to put the right skill set on a leadership team of any company for a fraction of the cost of a full time executive. Unlike other strategic marketing and management consulting firms, Chief Outsiders works with company leadership teams to develop and implement market based growth plans. Chief Outsiders believes delivering a world-class marketing strategy on its own creates little value and that the real value is created by helping the organization implement the growth vision.
Because of its market based growth plans, leadership and experienced team, Chief Outsiders was recently listed by Inc Magazine as one of the 1,000 fastest growing privately held companies in the US (in the top 25 in Houston) and recognized for the Houston Business Journal's Fast 100. Businesses seeking Chief Outsiders as a premier source include: ErgoGenesis, Five Stone Tax, Summa Technologies, and Riverside Company portfolio companies OnCourse Learning, YourMembership and IDoc, Source Capital portfolio companies such as Abutec, and Merrill Lynch Specialties Group portfolio companies such as EarthColor.
CONTACT: Sterling Wilkinson, 817-771-2997, SWilkinson@ChiefOutsiders.com