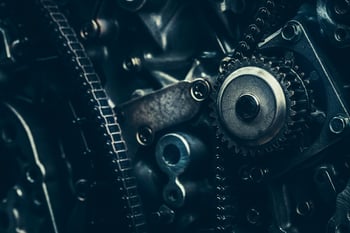 EBITDA is not just one of our favorite acronyms in the Private Equity world, it's the basis of value. Purchase prices are based on EBITDA and sale prices are based on EBITDA. Operating Partner groups and Resource groups came into existence a few years ago because PE firms recognized that they could add resources and expertise to help their portfolio companies grow EBITDA and earn a better exit.
Not All EBITDA is Created Equal
I wrote an article recently with the title of Not All EBITDA is Created Equal. The article was based on conversations with Operating Partners from around the world when I spoke at the PEI Operating Partners Forum in New York. There was a clear recognition that while all EBITDA is good, top-line generated EBITDA was more valuable than cost cutting generated EBITDA. The concept being that while taking costs out of system is good, and required, and increases EBITDA, it is often a one-time hit. While top-line generated EBITDA demonstrates that there is a way to keep increasing EBITDA for the next owners.
Changing the Curve
Unfortunately, the continued flood of money into funds and the race to put that money to work has continued to drive purchase multiples even higher. So now, growing EBITDA is not enough. Sure, the higher EBITDA is the higher your sales price can be. But with the increased multiples that firms are paying to enter an investment, they are going to have to justify additional multiples, not just increased EBITDA, to get the exit they want.
The problem is that increasing sales, hiring another sales person or two and hoping you get a good one, simply pushes a company up the growth curve. To get increased multiples, you need to do something to change the slope of the growth curve.
An Engine for Growth?
What more and more PE firms are realizing is that there is tremendous opportunity for lower-mid market and the mid-market portfolio companies to significantly change slope of the growth curve by changing the way they go to market. Specifically, investing the resources to operationalize an "engine for growth" creates a marketable asset that can justify higher multiples. When a company develops incremental but sustaining growth competencies, the resulting engine for growth moves from the founder/owner approach of "we make great stuff, sales just needs to sell more of it" to a market-based approach that brings customers to the table. The operating rhythm that results from an engine for growth continues to drive topline growth in the future and becomes the key to getting more multiples, not just more EBITDA.