The former President of Nielsen Holding joins the Chicago-based private equity firm to help source and develop opportunities in data and business analytics.
Madison Dearborn Partners recently announced that John Lewis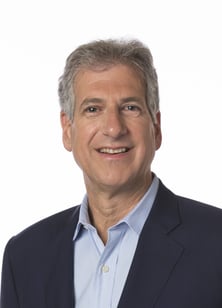 , the former Global President of Nielsen Holdings, will join the firm as an Executive Partner to help find and manage information services opportunities.
He will also serve as part of Madison Dearborn's Telecom, Media and Technology Services ("TMT Services") team. TMT Services is a unit of industry executives that help the firm execute its investment strategy in a wide range of businesses, including wireless and wireline communications, internet-based and traditional media, technology-enabled services, and information services.
In the announcement of the appointment, Scott Pasquini, a Managing Director at the firm said: "His operating expertise complements our capabilities well and we are excited to add John's contributions to the long-­term success of our information services investments."
"We are thrilled to be working with John as we look to secure compelling investment opportunities in this exciting sector," added Zaid Alsikafi, a Managing Director at MDP and co-­head of the firm's TMT Services team. "MDP's expertise and resources, coupled with John's background, create a unique proposition with which to source and grow cutting­-edge businesses focused on data analytics."
Lewis noted in the announcement, "I've long admired MDP's approach and I am pleased to be formally aligned with them to help identify attractive investment opportunities in the data and business analytics sector," said Mr. Lewis.
"MDP and I share a common conviction around the compelling opportunities this evolving field presents, as new ways of ingesting and analyzing data are developed to support the critical needs of consumer-facing businesses across a range of industry verticals."
While at Nielsen Holdings, Lewis oversaw the Company's global "Buy" business and its ex­-North America "Watch" business, which comprised approximately two-thirds of Nielsen's more than $6 billion of annual revenue during his tenure. In addition, Mr. Lewis completed and successfully integrated more than 10 strategic acquisitions while at Nielsen.
Prior to his tenure at Nielsen, Mr. Lewis was CEO of Knowledge Networks, a VC-backed early stage company where he succeeded the founding CEO and led its transition into a more differentiated provider of specialized market research. Before that, he led the Consumer Products division at The NutraSweet Company.
Thanks Rob Kotecki, PEI Media.