Key top line growth themes include digital marketing, sales/marketing alignment and talent acquisition.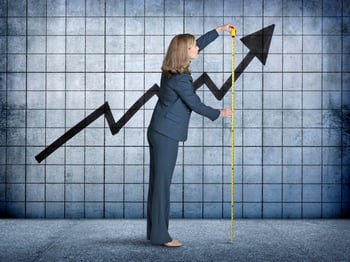 This month, I had the opportunity to attend my second Private Equity International's Operating Partner Forum in New York City. It is the largest gathering in the US of Operating Partners who come together to share learnings and discuss PE portfolio operational assessment and value addition.
With acknowledgement that there is upwards of $1 Trillion in uninvested capital making deals more competitive, prices are higher and great outcomes will be more heavily reliant on top line revenue momentum. Discussion this year focused on the need to continue to drive operational excellence with a cost cutting focus AND be innovative in driving top line revenue. The 2017 forum panels were more focused on the opportunities to leverage go to market plans by investing in sales and sales productivity with discussions about helping portfolio companies with playbooks to accelerate top line revenue growth. Many panelists continue to acknowledge that their first hires were VP Sales leaders.
Digital Emphasis
This year's focus seems to have shifted from scaling the sales organization to the marketing opportunity, with an emphasis on digital marketing. There was a debate on whether Private Equity firms would now begin adding more specialized Operating Partners who could bring digital marketing expertise across Portcos to drive demand and expedite sales funnel flow. When the audience was asked "How they view the marketing organization?" 52% of the respondents indicated that it was an underutilized asset with upside potential, 42% saw marketing as a revenue generator and 6% saw marketing as a cost center. While marketing is a key focus now, it was interesting that when polled, 66% of the operating partners were "not at all" confident in their Portfolio's ability to track Return on Marketing Investment (ROMI) and 0% were very confident ROMI tracking!
Aligning Sales & Marketing is Key
Another panel discussion focused on the opportunity that exists when Sales and Marketing are aligned revealed significant opportunities to drive revenue and cited a case where the portfolio company drove a 36% improvement. Market data backs up the case study- Marketing Profs reports that tightly-aligned sales and marketing teams result in 36% higher customer retention rates and a 38% higher sales win rates. Sirius decisions reports that 98% of Marketing Qualified Leads (MQLs) will never close, highlighting again that sales and marketing alignment represents a compelling revenue opportunity.
Talent is Growing Challenge
Talent acquisition continued to be a key challenge, especially in the lower mid-market and some panelists pointed to fractional CMO services like Chief Outsiders as alternatives to finding and staffing marketing executives. A talent focused panel discussed the need to better execute in the hiring process, being clear about the scorecard metrics for the job, other ideas like implementing Mentorship programs surfaced as solution options to portfolio leadership development.
What's More Strategic? Chief Revenue Officer or Chief Marketing Officer?
Finally, we saw more discussion on the emergence of the Chief Revenue Officer within Portfolio companies, which has largely been the career path for senior sales executives. Panelists discussed the role in terms of solving the growth challenge, which we at Chief Outsiders interpret more as a Chief Marketing Officer, a senior executive who can truly align the organization to the market opportunities, competitive landscape and address the broader strategic approach to the marketing mix including pricing, new product development, customer segmentation and strategic roll up options.