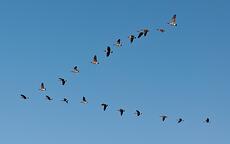 When we think of large chain stores, many of us are reminded of displaced, small, mom & pop stores and the demise of personal touch from any level of service these brand-name stores provide.
For any customer-oriented business leader, a crucial question to ask is: "Does growth in size have to come at the expense of personal touch?" Or put another way: "As we grow, do we have to risk the very thing – customer touch – that brought us success in the past?"
When it comes to large chain stores, Starbucks clearly ranks way up there. In fact, it is not unusual for people to bemoan the demise of the neighborhood café. Many go out of their way to support the local café as, ostensibly, they are the only ones "still providing personalized service".
I was recently at a Starbucks that reminded me that growth does not have to kill personal touch. One can be part of a large flock, and still have a soaring personality and deliver personal touch. Let me explain what I observed and learnt from my interaction with the barista at Starbucks. As I paid for my latte, I casually mentioned how I wish Starbucks made its lattes using other coffee blends they sell. The barista immediately offered to do a pour-over, and even suggested I might want to try café misto – a latte-like drink that allows them to use any of their other blends being served. I tried it; loved it; and even saved a dollar!
As any business grows, it has to formalize procedures and protocols so its growing population of employees is easier to manage and can deliver consistent service. Training manuals are created; training sessions held. Dress code imposed. Perhaps even greeting phrases and how to smile are standardized. We have all seen and experienced this – if not as business leaders, then as customers. And more often than not, we all cringe when it is easy to see through the fake smile and greeting.
So, what is a company to do? How can it stay on a path of growth without losing personal touch for its customers?
First of all, let's acknowledge that growth for a business is a good thing. And once a company reaches a certain size, it needs policies and procedures to sustain its growth. The difference between growth that kills personal customer touch and the one that retains (or even enhances) it lies in the details of what's put in this standardization and implementation of policies and procedures. And equally importantly, what's purposefully left out.
1. Never let an employee lose sight of the

primary purpose

of the company.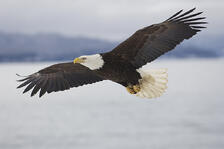 Regardless of how strict and tight the rules and do's & don'ts are, employees should never get distracted from the primary goal of the business which is always to meet and exceed customer expectations. It's easy to get lost in thick procedural manuals. Therefore, any employee training program (and preferably the manual itself) should repeatedly emphasize customer orientation and how to meet and exceed every customer's expectation. Rules for the sake of rules are like a noose around one's own neck.
2. Empower all employees to use their

discretion and flexibility

to serve the primary purpose or cause.
All employees want to excel in their jobs (if they don't, you should be asking a different but obvious question). However, most of them believe that following the "instruction manual" is all it takes to excel. A great instruction manual always leaves room for innovation and discretion for the sake of higher customer satisfaction. A good manager establishes a clear link between excellence at a job and customer satisfaction. And equally importantly, a good leader encourages all employees to exercise their best judgment in striking a balance between policies & procedures and customer satisfaction.
3. Encourage and reward employees by

showcasing

unique, compelling and positive behavior.
This is an obvious one. If we want more of a particular behavior, we need to reward it. It doesn't need to be a big reward. In fact, as Daniel Pink suggests, it doesn't even need to be a monetary reward. Something that makes one proud will do. By showcasing positive behavior, it serves the dual purpose of being a reward as well as setting expectations of all other employees.
So yes, thoughtful management and implementation of policies and procedures does allow employees to soar while they follow their leader in specified manner and direction.
Geese can soar like eagles!