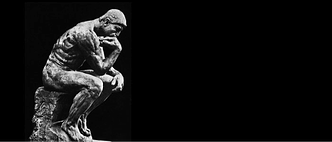 I'm a classically trained, seasoned, marketing and innovation executive who has worked with multiple CEOs to develop and build over a dozen new-to-the-world successful, profitable, products and services. These new businesses have contributed over $1B in revenues to the companies for which I've been privileged to work. From a marketing perspective, we built these businesses the old-fashioned way: I grew up professionally in the world of TV commercials (remember when 15- and 10-second spots were radical!), radio ads, print ads, a little direct marketing, a lot of promotion and public relations.
I'm sure that there are many CEOs and marketing executives who can relate to the world before social media. Not that I am a total novice. I've 'done' a little social media. Even led dozens of focus groups for AOL on the topic when the term started to become popularized in 2006! I was an early adopter of LinkedIn and of course, Facebook, on a personal level. I've worked a bit with SEO. But I never tweeted before last year.
And now I'm blogging. About my digital education, hoping my 'aha!' moments are of interest to you, dear reader. I attended a terrific 5-day intensive course in Digital Marketing at the Center for Management Development at Rutgers University. I now have a 'Mini-MBA' in this topic that I find so fascinating. I'd like to share my learnings and perspectives with you…
Session One: DIGITAL MARKETING OVERVIEW
Taught by Dr. Augustine Fou, an industry-recognized thought leader in digital strategy, social media marketing, and mobile marketing (who, BTW, completed his PhD at MIT at the age of 23), this session was my eye-opener. His concept of Digital being a Philosophy (note the capital P!) enabled me to begin to appreciate Digital for what it is: a 180 degree flip of the standard traditional marketing logic. Instead of pushing out our messages to pre-selected 'targeted' audiences, with digital we have the amazing opportunity of creating our virtual presence such that ANYONE who might want what we have to sell, can find us! So that little old lady in Pasadena, who might not quite be in our traditionally pre-selected audience demo for our hot sports car, can (assuming she's internet savvy) actually find us. No pre-set parameters on our target market! With digital, we can be totally Pervasive, Persuasive, and Permeable to maximize our Potential. Lots of P's! I wish I had had these tools when I was running the 'Dream Whip' whipped topping business years ago. It took our team way too much time and money to reach that very tiny segment of folks who actually preferred making their own whipped topping from a dry mix, rather than the old-fashioned real whipped cream way, or by buying a radical new product at the time called 'Cool Whip' from the freezer aisle. (Does anyone even remember Dream Whip? You can get it now on Amazon. But don't even try ‪#DreamWhip – totally un-related.)
Dr. Fou posits a great visual construct of the "Grand Digital Canyon", with traditional advertising channels on the 'left side' and digital tactics and channels on the 'right side'. The key metric on the left is 'size of audience'; the key metric on the right is 'actions of users'. My 'aha': I can tell you right now which I would prefer to measure! He goes on to talk about the user habit of 'search' and boldly states that 'if they can't find you, you don't exist.' Pretty heady existential Philosophy, indeed! Kind of like that tree falling in the forest. If no one hears it, does it make a sound?
As much of a 'right' sided advocate as he is, Dr. Fou nonetheless acknowledges the need to integrate digital with the more traditional elements of a marketing mix in order to optimize spending. But he takes it a step further, suggesting the concept of an "Ecosystem of Touchpoints", created by focusing our attention on the user first, as opposed to focusing on our product/message first in the more traditional fashion. By doing that, we will need to think about all the potential different touchpoints from the user's perspective. He frames this ecosystem within a much more comprehensive approach than what is commonly being referred to as 'integrated marketing', he calls it: Unified Marketing (with his trademark – smart guy!). Unified Marketing 'plots all marketing tactics against customers' information needs and identifies redundancies and gaps in marketing spend', with 'digital being the thread that ties all the tactics together'. At first I didn't get the 'digital' part of the traditional marketing, but when you think about it, even tv and print media are digital now. Pretty crazy stuff. I love it. Read more here.
Author

Phyllis Savar Levy is a member of the Northeast Regional Chief Outsiders team. Contact Phyllis at plevy@chiefoutsiders.com or on LinkedIn.