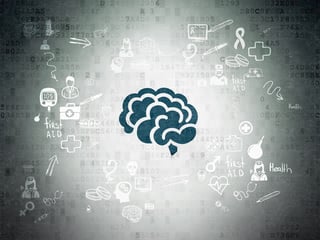 Most everyone involved in creating and selling a product or service is probably familiar with the distinctions between features and benefits.
Example:
Features = 20-Volt Cordless Compact Drill features a slim and ergonomic handle to provide an excellent balance and superb control during use. This tool delivers variable speeds of 0 – 600 RPM and 0 – 2,000 RPM for a range of drilling applications, and a compact and lightweight design. 2 fast-charging, lithium-ion batteries are included along with a charger, kit box, belt hook and on-board bit holder.
Benefits = A hole.
Of course, it's a little more complicated than that. From the list of features, I can infer additional value added benefits.
These might be that, while I am drilling my hole or holes, I will experience less fatigue because of the lightweight design and ergonomic handle.
I might also be able to get more done because I won't have to switch tools to work in tight areas and I'll have two fast-charging batteries to keep me powered up and untethered to a fixed power source.
The thing is, most people won't take the time and effort to make these inferences. Your competitor, the one who connects the dots and communicates the benefits, gets the sale.
The people who create and launch products and services often get caught up in the design, development and technical specifications of "their babies".
This is only natural. After all, you poured your heart and souls into the project. You know exactly how innovative, sophisticated and complex the outcome is and you can't wait to share all the bright, shiny details that distinguish your accomplishment. You have fallen victim to…(here's where the dramatic, three-chord progression should go) The Curse of Knowledge!
Know what? Most people don't care about the details.

Know why it's a curse? Because the details don't have an immediate, intuitive impact on the customers' experience and don't influence their decision to buy.
That doesn't mean the details aren't important. They reinforce the decision. They should wait quietly in the background until deeper customer inspection is prompted by a convincing appeal to the customer's most pressing interests and emotions.
How to escape the Curse of Knowledge
Put most simply, you escape the curse by succinctly answering the question, "will this solve my problem?".
How? By following these relatively simple but indispensable principles and processes.
Research – Don't freak out here. You don't need to go crazy spending big bucks on market research firms and consultants.
It may be as simple as gathering a few customers and prospects together and asking them to listen to your pitch or try the product.
Buy them dinner or drinks & snacks.
Keep it short, tight and focused. Their time and input is precious.
Tell them they are exactly the kind of people your product or service was created to help.
Ask them to be brutally honest.
Listen. Let them tell you how they feel, if they think using it will benefit them and whether it is something they would like to own or use.
Use that information and language to frame the product when you go to market.
Adapt – When you're out there selling, pay close attention to what's working and what isn't. In the real world, people don't always behave the way they do in focus groups. Tweak. Adjust. Reframe. Keep listening.
Advocate – In my role as the head of marketing for financial services firms, advocating for the customer was among my most important contributions.
I spent a lot of time scouring the media and doing research to understand customer trends and concerns. I had the visibility and credibility to influence anything affecting the customer (which is just about everything). Someone in your company should have the mandate to challenge assumptions about what customers value.
Should you take pride in the thousands of details and all the expertise that go into the products and services you create? Absolutely.
But if you always remember that value is in the eye of the customer, you can escape the Curse of Knowledge.
Have you ever bought a product or service that worked better or worse than you expected? Can you think of some companies who do a great job making their products or services come to life in your imagination?