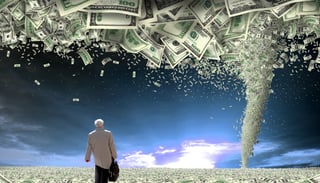 Tue, Mar 21, 2023 |
My little sister, the owner of an upscale hair salon in Georgia, called last week. Twice. No message.
In our family that means a twister has touched down in the backyard, so "call me back – now."
I eventually reached my dear sis and she spat, in a Wizard-of-Oz-Lions-and-Tigers-and-Bears-Oh-My tone of voice, her concerns over the economy. The collapse of two banks. Rampant inflation.