PRWEB) November 20, 2013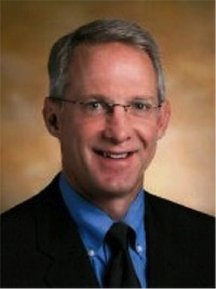 Chief Outsiders continues its nationwide growth into the Midwest with its newest Managing Partner and CMO, David Vroom. Chief Outsiders is the nation's largest executive marketing firm focused on implementing market-based growth plans for mid-size and growth companies through fractional or part-time marketing executives. As a Managing Partner for Chief Outsider, David Vroom will work alongside owners and CEOs of growth-oriented businesses to help achieve their performance goals as a part-time or interim senior marketing executive.
Vroom is a battle-tested marketing executive who earned his stripes working as an operating executive and part of the leadership team in some of the most competitive companies in the US. He has worked with small and large-sized businesses in a variety of industries. His career includes work in food businesses in retail, grocery and food services in both B2B and B2C contexts and boating, exercise equipment, biking and others. He has held executive positions at Sargento Foods, Pactiv/Reynolds, Brunswick Corporation, Kellogg's Company and Procter & Gamble.
Now owners and CEOs of mid-size companies can add David, or any of the other Chief Marketing Officers at Chief Outsiders, to their leadership teams to help implement major growth initiatives, for a fraction of the cost or risk of hiring a full-time executive of David's level. Very few companies in the US could afford to hire someone with David's experience on a permanent full-time basis. By adding someone like David to the CEO's staff of a fractional or as-needed basis, a company can get real C-level strategic leadership and hands on implementation when they need it, quickly without long term complications.
Most recently Vroom was the Senior Vice President and General Manager at Sargento Foods Company where he led the expansion of Sargento into a totally new business segment. His work resulted in helping fill an underutilized plant and generated 100% incremental business at significantly higher margins. As VP of business development at Sargento Foods, he established new strategies and a major acquisition that helped Sargento grow nearly +100% on the top line and significantly higher on the bottom line.
"David's unparalleled executive experience and lack of fear leading products into unchartered channels will lend itself to grow client companies in the Midwest region and beyond", said Saxby.
"David and his team of Chief Marketing Officers will be able to help CEOs and their businesses across a spectrum of marketing efforts, particularly global markets, acquisitions, product launches, managing numerous brands simultaneously, lead generation and management. We are proud to have David launch our Midwest expansion."
At Brunswick Company, Vroom led business development of boating, exercise and biking brands. His programs led to significantly improved strategies, increased lead generation and management and growth in several flat category segments.
Vroom served in several leadership functions at Kellogg's Company, including Head of Global Marketing, General Manager of Convenience Foods and CMO on several businesses. During his time on the Convenience Foods Business, he built sales +400% and profit +500%. He managed the top 12 global cereal brands generating significant growth gains and market leadership in all major countries.
"Many Midwest companies I see are comprised of knowledgeable and experienced CEOs and employees whose growth is declining or remains stagnant due to increasing competition, higher production costs, a lack of resources and a number of other reasons," said Vroom.
"We are CMOs who have worked for operational companies and experienced and helped solve these same types of problems for decades. I'm proud to join this team and begin our presence in the Midwest region."
David holds a MBA in marketing from Michigan State University and a Bachelor of Arts degree from Michigan State University; he has also completed global marketing executive training at Thunderbird International University. Contact David at dvroom@chiefoutsiders.com.
About Chief Outsiders:
Headquartered in Houston, TX, and silver winner of the American Business Awards "Company of the Year", Chief Outsiders serves mid-sized companies from coast to coast with part-time CMO services. Chief Outsiders is unique among strategic marketing consulting firms, taking businesses to the next level by working as part of the leadership team on a fractional or as-needed basis. Unlike most marketing consulting firms, Chief Outsiders believes that delivering a world-class marketing strategy on its own, creates very little value. The real value is created by helping the organization implement the growth vision.
Chief Outsiders has been a premier source for marketing expertise, execution and leadership for companies such as i2C, AbsolutData, Bethyl Labs, Auto Load Logic and Riverside Company portfolio companies including OnCourse Learning, YourMembership.com and IDoc.