Business acceleration strategist ready to offer C-level insights to small businesses, mid-sized companies, and startups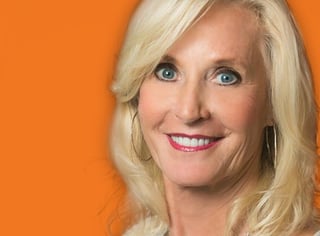 MINNEAPOLIS, MN – February 10, 2016 – Results-oriented sales and marketing trailblazer Pam Cabalka has joined the Chief Outsiders' Midwest region of expert fractional CMOs – toting with her a no-nonsense, practical approach to success, as well as a relentless commitment to extraordinary results for her small and mid-size business clients.
Cabalka's insightful marketing leadership includes decades of experience in uncovering new revenue-growth opportunities from both legacy and new product offerings in the B2B and B2B2C worlds. Businesses foraging for success in critical industries like education, healthcare, and technology have all benefited from Cabalka's expertise; now, she joins Chief Outsiders ready to inspire mid-market companies with her well-honed balance of mechanization and creativity – surrounding a core intention of helping businesses develop, grow, and succeed.
"The Midwest region is always working to provide clear insights and guide businesses to profitable results – and Cabalka epitomizes the type of work we seek to do in our ongoing mission of turning the "Growth Gears" that deliver success", said David Vroom, managing partner of Chief Outsiders' Midwest region.
Indeed, Chief Outsiders' fractional CMOs are ideally suited to turn these "Growth Gears," having held the position of CMO or VP of Marketing at one or more organizations.
Cabalka, lives in Minneapolis, MN, and has helmed marketing efforts at numerous large and small technology companies and was the catalyst behind a new product at testing leader Kryterion that received national recognition, resulted in more than $3 million in new revenue per year in the first year and eventually spawned a whole new industry in the process.
About Chief Outsiders
Chief Outsiders, LLC, an "Executives-as-a-Service" firm, helps grow mid-sized companies from coast-to-coast with more than 40 part-time, or fractional, Chief Marketing Officers (CMOs) who have held positions of VP Marketing or higher at one or more operating companies. These individuals' breadth of experience makes it possible for Chief Outsiders to put the right skill set on a leadership team of any company for a fraction of the cost of a full time executive. Unlike other strategic marketing and management consulting firms, Chief Outsiders works with company leadership teams to develop and implement market based growth plans. Chief Outsiders believes delivering a world-class marketing strategy on its own creates little value and that the real value is created by helping the organization implement the growth vision.
Because of its market based growth plans, leadership and experienced team, Chief Outsiders was recently listed by Inc Magazine as one of the 1,000 fastest growing privately held companies in the US (in the top 25 in Houston) and recognized for the Houston Business Journal's Fast 100. Businesses seeking Chief Outsiders as a premier source include: ErgoGenesis, Five Stone Tax, Summa Technologies, and Riverside Company portfolio companies OnCourse Learning, YourMembership and IDoc, Source Capital portfolio companies such as Abutec, and Merrill Lynch Specialties Group portfolio companies such as EarthColor.
CONTACT: Sterling Wilkinson, 817-771-2997, SWilkinson@ChiefOutsiders.com