Fractional CMO firm recognizes Sparrow for his insightful contributions to a number of growth-oriented small- and mid-market companies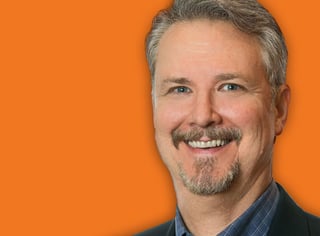 CHARLESTON, SC – February 8, 2017 -- Southeast-based fractional Chief Marketing Officer Paul Sparrow has been promoted to the role of partner at Chief Outsiders, one of the nation's leading Executive-as-a-Service firms.
In his engagements at small and mid-market companies across the U.S., Sparrow has earned praise from his client partners for providing guidance and strategies that have driven measurable growth.
"Paul Sparrow and Chief Outsiders helped us understand where to place our time and effort, enabling us to move forward with confidence and a sound strategic plan, changing the way we work as a company," said client Brad Hermann, President and Co-Founder of Call-Em-All.
When Chief Outsiders like Sparrow engage with clients, they quickly become embedded with the senior leadership team, using Chief Outsiders' acclaimed "Growth Gears" approach in developing unique selling propositions, creating product roadmap strategies, and advancing digital marketing plans that drive sustainable growth.
Sparrow joined Chief Outsiders after spending more than 25 years honing his expertise as a marketer for a variety of healthcare, technology and early-stage companies, including Johnson & Johnson, Benefitfocus, and WebMD, among others. While at Chief Outsiders, Paul has helped a variety of companies in the healthcare and technology markets build and execute strategic growth plans.
For Sparrow, the opportunity to apply his marketing insights and skills in fractional engagements with mid-market and growth-oriented companies, has been extremely rewarding and motivating.
"Paul has spent his entire career delivering business growth in a diverse variety of industries and stages, including start-ups, early-stage, and emerging growth companies," said Tom McCrary, Managing Partner of Chief Outsiders' Southeast region. "As a Chief Outsider, he is effective in using his experience while working as a key member of a clients' leadership team.
"In so doing, Paul is able to recognize unique market conditions and opportunities, build a solid corporate strategy and leverage that plan for effective execution," continued McCrary. "His keen eye for breaking down complex business issues, both internal and external, serves him well. Coupled with his creative marketing strategies and a driven commitment to client success, Paul is a solid resource for any business seeking growth. I am pleased to welcome Paul as a Partner in our firm, and I congratulate him on his contributions and achievement."
About Chief Outsiders
Chief Outsiders, LLC is a nationwide "Executives-as-a-Service" firm, with more than 40 part-time, or fractional, Chief Marketing Officers (CMOs) engaged from coast-to-coast. Unlike other strategic marketing and management consulting firms, each CMO has held the position of VP Marketing or higher at one or more operating companies. Chief Outsiders have served on the executive team of over 300 client companies to drive growth strategy and execution plans for a fraction of the cost of a full time executive.
Because of its market-based growth plans, quality of leadership, and experienced team, Chief Outsiders was listed by Inc Magazine as one of the 1,000 fastest growing privately held companies in the US (in the top 25 in Houston), and was recognized in the Houston Business Journal's Fast 100. Chief Outsiders' CEO Art Saxby and Principal Pete Hayes are the co-authors of "The Growth Gears: Using a Market-Based Framework to Drive Business Success," an Amazon #1 best-seller for business owners and CEOs. For additional information about the companies who trust Chief Outsiders as their premier source for business growth acceleration, click here.
CONTACT: Sterling Wilkinson, SWilkinson@ChiefOutsiders.com