Chief Outsiders offers free resource to help PE firms consider market-driven insights through every phase of deal development and hold period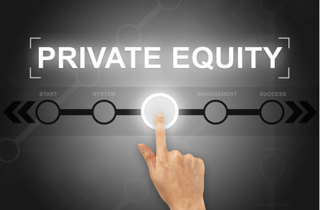 HOUSTON, TX – May 9, 2017 – Since its launch nearly a decade ago, Houston-based Chief Outsiders has become synonymous with the concept of fractional "Executives-as-a-Service" – finding success by offering the expertise and insights of seasoned Chief Marketing Officers, on a per-need basis, for small- and mid-market enterprises at an inflection point in their business.
Today, with more than 50 such fractional CMOs traversing the country, Chief Outsiders has built a reputation for helping to build value and growth strategies for direct clients. In many cases, however, private equity investors, too, are looking to quickly understand, analyze and impact the go-to-market strategies of the companies that have been the target of their recent investments.
Chief Outsiders experience with Private Equity ranges from working with portfolio firms in the Micro-Cap fund at the Cleveland based Riverside Company to interim positions in the KKR portfolio. As such, Chief Outsiders has added capabilities focused on the unique needs of the PE community, helping to give deal teams and operating partner groups market-based insights and hands on implementation to help validate investment theses.
As a means of further supporting PE firms, Chief Outsiders recently launched a Private Equity blog – packed with executive-level marketing insights that PE executives can use to gain a toehold on mission-critical, relevant-today issues and topics. The blog may be viewed at https://www.chiefoutsiders.com/private-equity.
The content for these blogs are based on interviews with Private Equity professionals and years of experience working with Operating Partners helping implement growth plans at portfolio companies.
Ron Sansom, Global Executive Operating Partner for The Riverside Company, shared his insights in a recently published post in the PE blog. "To move the CEO along, show them what success looks like, versus telling them they need to improve."
For more on Chief Outsiders' capabilities in the PE space, please visit https://contact.chiefoutsiders.com/private-equity.
About Chief Outsiders
Chief Outsiders, LLC is a nationwide "Executives-as-a-Service" firm, with more than 50 part-time, or fractional, Chief Marketing Officers (CMOs) engaged from coast-to-coast. Unlike other strategic marketing and management consulting firms, each CMO has held the position of VP Marketing or higher at one or more operating companies. Chief Outsiders have served on the executive team of over 500 client companies to drive growth strategy and execution plans for a fraction of the cost of a full time executive.
Because of its market-based growth plans, quality of leadership, and experienced team, Chief Outsiders has been recognized for the past three years by Inc Magazine as one of the 1,000 fastest growing privately held companies in the US, and was recognized in the Houston Business Journal's Fast 100. Chief Outsiders' CEO Art Saxby and Principal Pete Hayes are the co-authors of "The Growth Gears: Using a Market-Based Framework to Drive Business Success," an Amazon #1 best-seller for business owners and CEOs. For additional information about the companies who trust Chief Outsiders as their premier source for business growth acceleration, click here.
CONTACT: Sterling Wilkinson, SWilkinson@ChiefOutsiders.com