As GPs guide their portfolios through the current COVID-19 crisis, they should ensure that the marketing teams at all their investments can still function remotely, according to Chief Outsiders' Aurora Toth, who has some tips for PE firms on how to do just that.
Private equity as an asset class is now mature enough to have weathered several downturns, and even the financial crisis of 2008, with some firms emerging only stronger for it. Slowdowns can even prove friendly, lowering asset prices, sparking the sale of non-core units and creating turnaround opportunities. But COVID-19 might rattle the most veteran dealmakers. A public health crisis of this magnitude will create unique problems that will be hard for anyone to predict, or easily solve.
GPs are rightly focused on protecting their portfolio from the economic undertow, one that appears likely to be long and vicious. Marketing hardly seems like a priority, yet there's plenty to do from understanding current customer needs, to game planning when and how to reach back out to the market.
"Marketing is an inherently collaborative process that also touches every facet of the business, including finance, sales, and operations," says Aurora Toth, a CMO with Chief Outsiders. This means working remotely can hinder that effort and leave room for miscommunication and mistakes. Toth says that standard best practices for managing remote staff are relevant, but marketing teams may need additional rigor to maintain continuity.
Step one: Get the tech right
Plenty of executives are already working from home and might discover that that there's a difference from logging in on the weekend to working entirely from their home, with their kids and spouse all draining their high-speed Internet. "Folks may not want to use the same PC that their kids use to play video games," says Toth. They may need a laptop dedicated for work, or an upgraded Internet connection, and that set-up time should be built into plans. Given how quickly this crisis evolved, staff might have patched together a solution, but such band-aids should be replaced with more sustainable equipment and services.
Remote access requires a lot of different tech and applications and not all employees are equally savvy. "Some executives are quick to adopt new technologies, even keen to try things out," says Toth. "While others will be slower to get up to speed, either because they are less comfortable with technology or merely more careful when working with new tools." Adjustment periods will vary according to employees' abilities and preferences.
Regardless of the employee or the set-up, this is no time to skimp on cybersecurity. "CEOs should be working closely with their CIO or CTO, or their IT providers to make sure the best security protocols are in place," says Toth. Apps like Zoom are becoming the new standard but have been hacked into often, mainly for pranks and trolling, yet any hiccup can disrupt a company's best effort to maintain some semblance of normalcy. Toth suggests that everyone should get up to speed with how best to use passwords on these new tools.
Step Two: Aim for continuity
The goal of any remote team should be continuity, but that can be hard to do with marketing teams, which are often a company's most collaborative department. Toth tries to replicate the level of interaction remotely. "CMOs should have a call every day or two with direct reports, or at least once a week. Depending on the size of the team, they can adjust as remote work becomes a bit more routine. If a team is small, I might host a bi-weekly meeting, but when I had a team of eighty, it was done quarterly." Whatever the frequency was when the CMO was working from the office, this will be replicated remotely.
However, marketing never operates in a vacuum. "Any marketing review or initiative will involve operations, finance, legal and so on," says Toth. "So I'll often have to set up separate calls with other departments as needed, when I would have normally just walked down the hall."
In such trying times, team-building exercises are more, not less, necessary as people might be more eager for connection during shelter-in-place orders. "Whatever event was planned before this started, companies should look for ways to replicate that happy hour or even that birthday celebration over Zoom," suggests Toth. "This is a time for us to lift one another up, and dispel some of the isolation that comes from working at home."
It's also the time to maintain meeting discipline. "This may seem obvious, but every meeting should have an agenda, as well as someone taking notes and sharing them immediately after the meeting," says Toth. "Nobody should leave a meeting without knowing what they need to do and when they need to do it."
She stresses any shared docs, say updates on various elements of a single project, should use simple and easy to use apps like Excel or Google docs. "There's no need to invest in some cutting-edge solution that gives employees something else to learn." Toth believes that discipline allows the meetings to focus on what the group does best together: brainstorming what needs to get done and the best way to do it. Remote access can chip away at best practices, so extra attention should be paid to maintaining them.
Step three: Practice remote diplomacy
Toth's experience running marketing teams that spanned the globe has helped her manage this new "all remote" reality, which often involves practicing a special brand of diplomacy. "In the midst of managing a few global hotel brands, I had to coordinate the effort among staff in Singapore, Brussels, London and a few places in the States," says Toth. "It was sometimes impossible to find a time that would work for all teams, but I made sure to do additional meetings if need be, and remained sensitive to late night or early morning meetings."
She spread the inconvenience around so that no one team was left dialing in at 11 PM or 5 AM their time for each meeting. Toth also made sure to be sensitive to the scheduling of executives with children, attempting to avoid too many meetings during school pick-up times. Given that so many children are being home-schooled, there might an entirely new range of conflicts so such matters are bound to be part of the scheduling process.
Diplomacy requires not just sensitivity, but an attention to what people aren't saying. "By relying on conference calls with video or just audio, professionals should pay close attention to the tone of voice and cues from body language," says Toth. "Managers should note what's unsaid." An employee may say they are keen to tackle a task, but their tone and demeanor suggests they'd rather scrub an old septic tank.
"Listening is always part of a manager's job, but it gets more important when running a team remotely," says Toth. "It might be tempting to hop off a call quickly, but it's crucial to make sure there's true buy-in, and that no one feels cut off." This might also involve having more meetings than might ordinarily happen to keep everyone feeling valued as a person and valuable to the business.
Toth thinks this is also the time to tap the diverse perspectives within the team. She cites that young staffer who might help an older executive manage that new app, or that more veteran employee who can help assure the fearful rookie that no crisis lasts forever. Toth believes that every voice has a value, not just in managing this new remote set-up, but for devising the best step forward.
"All this effort is devoted to making the marketing team as effective working remotely as they were at the office," says Toth. That means they're sharing observations and data about how customers are acting now, and how best to meet those customers' needs and wants through this crisis and as well as for when it finally ends.
Private equity firms are no doubt working shoulder to shoulder with their portfolio company CEOs to navigate this crisis as well as they've done in the past. And they would do well to make sure the marketing departments are running as well as they could be, wherever they happen to be logging in.
Aurora Toth, CMO, Chief Outsiders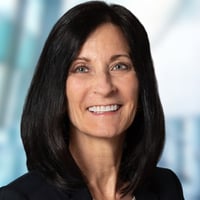 Download this insightful study which identifies seven blind spots evident among private equity firms seeking portfolio company growth.