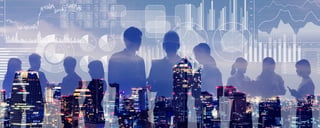 May 24, 2022 11:34:04 AM |
Welcome back to PE Value Drivers.
In this latest issue of PE Value Drivers, I talk with Todd Markson from Bain Capital. Todd is an Operating Partner in Bain's Tech Opportunities Fund, where he leads value creation efforts across the portfolio and partners with management teams to support their key initiatives. Prior to joining Bain Capital, Todd was CSO & COO at Cengage, a multi-billion-dollar Private Equity backed, global education and technology company, where he led strategy, corporate development, channel, pricing, procurement and supply chain. Before Cengage, Todd was a management strategy consultant in London, Dubai and Boston, most recently as a Senior Principal in the Technology and Private Equity practices of BCG, with a focus on Go-To-Market. Todd's also been a technology entrepreneur in Silicon Valley, co-founding and successfully exiting education technology and information services companies.