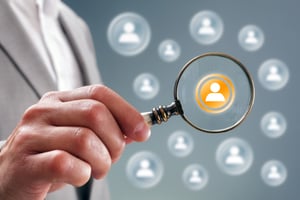 GPs can win invaluable insights into a potential acquisition by conducting high level interviews with customers that dive deeper than any standard issue survey ever will. Here's how GPs can learn much more from talking to a target's customers.
While GPs devote real time and rigor into performing due diligence into a possible acquisition, they sometimes will give short shrift to a constituency that's key to the growth and the eventual success of the investment: the customer.
Typically, right before the deal closes, GPs will survey a target's key customers to gauge if they're as loyal and happy as the Company's senior management says they are. However, if that part of the due diligence process remains a list of questions asked by an unskilled interviewer, GPs are missing out on key insights into their valuation and investment case. They may miss out on the chance to identify easy changes and unmet needs, which could give them the chance to stabilize relationships with the Company's clients.
Yvonne Brown, a Partner at Chief Outsiders, conducts high level interviews with customers of an acquisition target for private equity firms and other companies. She then shares the insights drawn from those conversations. While she always begins with a list of questions, her objective is to have an open-ended discussion about the customers' perceptions, stickiness and ideas for innovation.
Customers can offer innovations, not just opinions
In these open-ended chats, Brown explains that customers can offer ideas, and innovations, as they discuss what they find is missing from this vendor or a particular service. "If they start discussing something completely unexpected, but that could improve the Company, I'll deviate from my list of questions and follow that path where it leads," says Brown.
"On one level, it's about gauging the satisfaction and 'stickiness' of the customers, since any acquirer will want to know if that customer is unhappy or planning on leaving," says Brown. But because this an actual conversation, and the customer gets to use their own words in describing their experiences, she can learn a lot more.
Pay attention to recurring themes or issues
"I'm looking for recurring themes, and will dig into what the customer is really trying to say. This is why I conduct all the interviews myself so there's a continuity of thinking, and I can identify patterns," says Brown.
In the case of one Company, Brown found the word "scrappy" being used repeatedly by different customers— an unexpected observation that could have positive and negative connotations. So she explored in depth what customers meant which lead to insightful intelligence about areas the Company needed to fix, and others they needed to promote.
"We can learn if there are elements of the service that need to be fixed such as a hiccup with a process, which can be addressed easily." Or she can learn if they'd be open to purchasing different products and services which can help a GP discern if their acquisition strategy post-close makes sense.
Be willing to deviate from the list of questions
These interviews, when kept open-ended, can also identify staff or senior management issues that need to be taken into account. In one instance, many customers were raving about the CEO in a way that indicated how indispensable she was to the relationship. This raised a red flag about how this executive's retirement should be a concern to the new ownership group.
Insights from the interviews can also help shape the messaging for when the buyout is announced. "These conversations can help prioritize issues in the letter informing the customer of the transaction and the new owners," says Brown.
Select your interviewer carefully
But these interviews are only as informative as the person conducting them. Brown has worked with dozens of companies in many industries, so she brings a great deal of experience to the table. GPs should tap a senior executive who understands what might be of strategic value. "The most important skill is to actively listen and know how to ask the next logical question given the interviewee's response," says Brown. "This is where the true insights come from – and this is why it is essential to have objective third-party experts conduct the interviews."
And what Brown delivers isn't merely transcripts of those chats. Her report translates those interviews into actionable intelligence for the GP. "I don't just share lists of comments," says Brown. "I discuss the results from my perspective as a senior executive informing other senior executives about the potential impact of the results on their business. This informs the client in ways a mere customer survey never would."
Download this insightful study which identifies seven blind spots evident among private equity firms seeking portfolio company growth.