What makes some companies more successful than others? And what role does innovation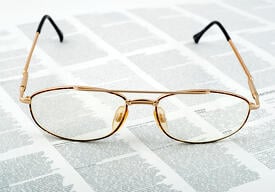 play in this? I have always been fascinated by this topic, especially if the business is facing a turn-around situation.
I recently had the opportunity to attend Rothman Institute of Entrepreneurship at Fairleigh Dickinson University to hear Brent L. Saunders, CEO of Bausch+Lomb (B+L), speak about his perspective on innovation and how to drive it within an organization, especially one that has fallen on difficult times. Brent did admit that it is much easier to come in and make changes when a company is not on the right track. And I would agree, having run Marketing in companies that are in a "turn-around" situation.
One of Brent's main focuses since taking the helm at B&L two years ago has been "filling" the new products pipeline. For years the model within the company, which is not uncommon in the "pharma" industry, has been to chase the "R" in R&D. Employees were rewarded for conducting research to find the next "breakthrough" idea vs. focusing on the "D", or the development of close-in ideas to bring to market.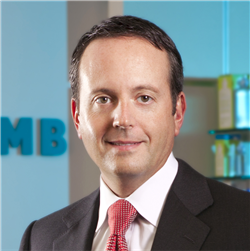 B+L's new approach, under Brent's leadership, is to drive innovation by focusing on three strategic areas - Talent, Culture and Incentives.
Talent – One of the most valuable assets of any company is its people. Having the right people in place with the right training and focus, a company can achieve great things. Brent is the first to admit that he could not have done what he needed to do at B+L without an amazing team behind him. I would very much vouch for that. Having had the privilege of working with some terrific folks both on my Marketing team, as well as my counterparts on the management leadership team, can make or break your company's success.
Culture – At B+L as well as most large companies, changing a company culture can be a daunting task, especially in companies "steeped" in bureaucracy. Brent had to refocus the organization on innovation and quick decision-making. This also included looking outside the company (I.e. strategic alliances, acquisitions) for new ideas in the eye care space. Having been personally involved in changing the "culture" in a bankrupt company, I can tell you the experience can be very rewarding, especially when employees embrace the new culture and the organization starts to reap the benefits (i.e. more enjoyable work environment, improved financials).
Incentives – B+L, as noted earlier, had the emphasis on the "R" versus the "D". Employees were rewarded for writing research papers and filing patents, not in the development aspect of new products. At B+L, Brent recognized this need and shifted the reward system to emphasis the "D". To underscore this, Brent encouraged listeners in the audience to really examine the impact incentives have within their own companies, and illustrated this by highlighting examples from the healthcare field.
Within our current health care system, medical patients are not encouraged to be healthy. About 75% of health care cost is spent on "preventable" conditions caused by alcohol, drugs, diet, etc. By shifting the focus to "Wellness" and creating awareness and visibility to the costs, patients (employees) become more responsible for maintaining their own health.
Employers should pro-actively encourage "wellness' programs for their employees by offering programs such as smoking cessation and healthy eating. This will reap multiple benefits for the employee (a healthier, happier employee) as well as the company (reduced sick time, lower health care costs, etc.).
Doctors and Hospitals – Approximately 95% of health care is still fee- for-service, based on frequency and number of services. A holistic approach to care is discouraged. By embracing technology and moving to a system that houses a patient's medical records in a centralized secure location on line, a doctor would have a more holistic view of the patient's health care challenges and be able to provide better care.
Having personally worked in a number of turn-around situations, I can tell you first hand, the reward system is critical. Having the right incentives in place can help ensure that the company delivers on its objective; especially by aligning employee's personal objectives to the company's overall corporate objective.
So whether you are a large corporation or a small to mid-sized business in a "turnaround" situation, focusing on innovation is critical and embracing the right culture, incentives and talent is important to making it happen.
More Winning Ideas
If you are interested in learning more about innovation and the best process for managing innovation in your company, download this free e-book: Innovation: How to Get to a Winning Idea While Managing the Flops.
To find out more or to attend one of the upcoming lectures at the Rothman Institute of Entrepreneurship, Siberman College of Business at Fairleigh Dickinson University, click on this Link or contact James Barrood, Executive Director.