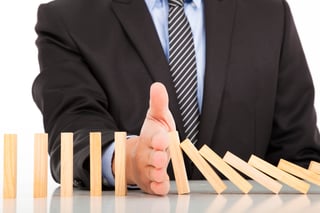 They're some of the worst American marketing flops of all time: Smith & Wesson Mountain Bikes, Cosmopolitan Yogurt, and Coors Rocky Mountain Water. These three powerhouses are some of the most well-known brands on the planet – and yet they still hit the skids when their seemingly unique and interesting idea failed to meet customer expectations and gain traction in the market.
The story goes something like this: The brand thinks they know their market, because they've succeeded wildly with their product or service offerings in the past, and confidently, enthusiastically, they decide go in a new direction – without asking the right questions about the marketplace.
In the case of the Smith & Wesson bikes, a commissioned study found that the Smith & Wesson brand was so beloved to gun buyers, that this sense of loyalty would naturally lend itself to broad acceptance of other products with the brand's name on it. They may have jumped through a few too many hoops in making the conclusion to manufacture and sell bicycles next. Too, Cosmopolitan believed that since their magazine sold in over 100 countries and 36 languages, the brand was dynamic enough to sell food products, too. Not so.
And Coors? They make their beer using some of the finest spring water in the United States. Logic should dictate that, if customers love Coors' Rocky Mountain beer, surely, they'll drink the water that flows from the source, too. That one didn't pan out, either.
Additional symptoms of an epic product or service launch fail include low revenue, and the absence of interested phone calls and voice mails.
In all three of these instances, the brand meant well, and used semi-scientific "inklings" from their customers, which led to launch. In the case of company founders, who start their own firms, they usually a) they see a gap in the market in which they work, or b) they have an idea for a product or service that doesn't exist.
Company CEOs: the problem is, at the point in time when you discovered the gap, you were your own target market. Stay with me.
What many people fail to see when they start a company is that an idea in this phase is essentially a product or service that you marketed to yourself, or, the consumer who had a need before the product was invented.
As time goes by, long after you've left that role to start your company, you fall into a cycle, and generate new ideas for your customers, all while thinking of yourself as your target market.
What you failed to realize is something colossal has changed in the process.
You are no longer the target buyer, my friend. You are now the person selling to that market. Your position in the game of sales and marketing has switched from buyer to vendor.
Founders who feel scolded need to hear the good news: you've already done the dirty work in figuring out how to launch a company, how to fill key roles in the business, and how to manage all the administrative details of running the business. Maybe you've even raised money. But most importantly, you learned more about the market problem you set out to address.
This is the perfect time for you to pivot, and to now speak to the real buyer -- through marketing tactics based on what they know, not what you know. In other words, you must meet them where they are.
Four Distinct, Manifested Challenges in Forging a Solid, Go-To-Market (GTM) Plan:
Is There Value? Your company's marketing messaging is based on the assumption that the target market knows as much about the problem and product solution as the founder of the company does. The messaging, then, is often feature-heavy, and benefit-light. How will your market translate your features into benefits? Do they even have time – and what if the competition makes that leap from problem to solution easier for them? According to Accenture, a dismal 28 percent of consumers are loyal to their current providers and brands – so you need to make sure the value of your product or service is crystal clear.
Is There a Consumer? GTM planning becomes "build it and they will come," because the founder thinks his or her product is the best possible product to address these market needs – perhaps to a fault.
Is There A Vision? The GTM plan may lack a current understanding of the buyer persona – which means it doesn't reach them in a meaningful way. It may not speak to their current buying triggers (regulatory changes, competitive shifts, internal organization changes, the possible list goes on), the decision criteria they used to use to make decisions has changed, their goals for buying your product have evolved, or the resources they use to find solutions and evaluate options have increased.
Is There A Market? The founder believes the product/service is so great, that it can't fit into any existing "bucket," so it needs its own category. The problem is, when prospects don't know the category, they can't compare your product to something else. As humans, we really like to categorize data – especially to evaluate risks. As Science Daily notes, we typically classify data using only 1 percent of the original information received, in only a matter of seconds. Your product or service's success literally depends on mastering the art of quick thinking.
If you fail to categorize and make benefits clear, you'll end up with market confusion (like, why is my favorite magazine making yogurt?). No matter what your product is, or how neat it sounds, prospects need to know the answers to four critical questions:
What is it (the product/service)?
What problems does it solve?
How it is unique?
Why should I care?
The mistake is assuming you still know how to answer these things months (or years) after you left that last position. Your assumptions need to be validated by market feedback. To get there, companies like yours need to combine the original purpose of the product with new, refreshed market and customer input.
Now that you recognize your new role as founder, you can begin to mitigate your mistakes and validate your assumptions with the market – before you become the next product or service launch fail tale.