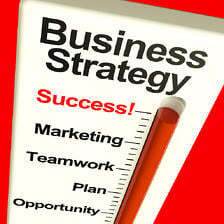 In this case study, see how a market-driven strategy helped a business consolidate sales and marketing programs, increase revenue growth, and expand into new geographic markets.
As a management buy-out company of a Westinghouse division, IST produced instrumentation and optics used in the nuclear power, defense, safety and spectrophotometer markets.
Situation
The company was fragmented into six different engineering-driven business units with each group managing their own engineering, production, marketing and sales functions. Most of the company's sales originated from legacy accounts where IST products were specified components in the OEM's delivery package.
Business Objective
As Vice President of Sales and Marketing, my objective was to develop an all-inclusive corporate strategy, consolidate all sales/marketing programs and personnel into one organization, expand into new geographic markets and drive top-line revenue growth. And that was only the first week.
Market-Driven Strategy Approach
While still continuing to work closely with the engineering and operations groups, the priority focus of the newly formed sales and marketing group was to cultivate new customers globally and to generate new projects with the existing customer base through product enhancement. The key components of this strategy included:
Drive the strategic planning process and execution company-wide
Build brand recognition for the Corporation
Develop specific industry segment marketing initiatives
Standardize new product development process
Create partnerships to expand each business globally
Consider strategic acquisitions of complementary businesses
Results
With a focus on a market-driven strategic vision, the management team delivered enviable results:
Doubled the company's annual revenue
Acquired and successfully integrated six synergistic companies
Expanded the customer base and diversified business
Positioned the company for a highly successful sale to American Capital