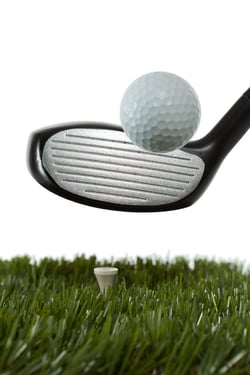 As they say, "Dumb as a fox." Attitudinally provocative "Challenger" brands have long been around for decades using contrarian positioning (The UNCOLA!) to separate them from the more normative incumbent brands in a given category. But in recent years with disruption strategy almost becoming the expected method of launching every new product, we seem to see more brands becoming the champions for disaffected consumer segments by promising a substantially better product or deal and by attacking the category leader with advertising featuring a loud, irreverent or downright outrageous brand persona. More or less censorship free online media have also opened the door to the use of profanity and lowbrow bathroom humor by some Challenger brands to create even greater juxtaposition between the new upstarts and the brands they mean to steal share from.
Dollar Shave Club with its use of the outspoken and sight-gag-triggering CEO who drops the F-bomb when he states the company's slogan (Our Blades Are F***ing Great.), is a great example.
Viral contagion via social media is what is really afoot here and what's not to like about enthusiastic fans sharing their favorite funny advertisement with what can mushroom into exposure to millions of their friends and followers—potentially saving the brand from a heavy investment in advertising media. After several years of viral contagion of their funny ads, Dollar Shave Club recently went more mainstream with its media by buying a $4.5 million Super Bowl spot for an ad that featured its still outrageously maverick Challenger brand tone and manner.
Poo-Pourri was the viral pass along TV spot poster child this last holiday season. This scent-masking solution for telltale bathroom odors was quite the pet rock gag gift for Christmas, but really came to life when the recipient was directed to a URL featuring a very proper sounding young British woman who proceeded to describe the product's unique selling proposition with every crude number two bathroom reference under the sun. The "Girls Don't Poop" commercial was a side-splitter and went wildly viral.
The latest entry in the Challenger brand with viral contagion ambitions is my client, LostGolfBalls.com. A leading used ball brand that recovers, cleans, tests and sterilizes 40 million near-new golf balls a year for resale at half the price of brand new balls of every top brand, LGB competes with the mostly mom and pop operations that also serve this niche market. Or do they really?
I would contend that since research shows that most of the 24 million golfers in this country are not familiar with the concept of buying used golf balls--let alone the brand options-- the real competition for Lost Golf Balls is the new golf ball brands. Therefore, awareness and trial are the objectives for LGB. Since the most established brands like Titleist and Callaway have tremendous appeal to status-conscious golfers, a broader, everyman golfer demo was chosen along with an irreverent Challenger brand personality. The new video ad for Lost Golf Balls is a direct response one with a six free balls trial offer.
What makes it really unusual is the explanation given for how Lost Golf Balls gets its balls. The spot features a smarmy spokesman who is literally a golf ball magnet and is repeatedly struck by golf balls, which then stick to him, as he moves about the golf course and even when at the 19th hole bar or in the parking lot. And as with the single most popular and most repeated gag on America's Funniest Videos, this fellow is struck by a lot of balls in the …well you get the idea.
Let me know whether you like the strategy and spot or not. Initial response says it's definitely "a keeper". Let us know what you think and share the spot with others if it makes you chuckle.