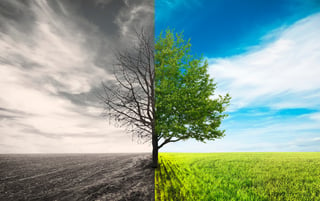 Long Live the CMO (as a Service)!
We all know that the Chief Marketing Office (CMO) role has been under increasing pressure. Average tenures are short (and getting shorter) as CEOs more quickly become impatient when their organizations are not able to achieve their visions for growth. In this era of digital marketing, CMOs are no longer 'off the hook' for producing real, measurable results.
At the same time, recruiting costs are high and the cost of a wrong hire is even greater! As well-known VC firm Andreessen Horowitz states,
"Cast in the right role, a talented CMO has the potential to make a company. Getting this wrong can break it, since it's very expensive and sets the company way back because mis-casting the CMO usually comes at the expense of growth."
On top of this, experienced CMOs are not cheap! The cost to a mid-sized company bringing on its first CMO can easily exceed $500k/year. And that's after they take a significant piece of a company's equity.
No wonder some believe the CMO role is dead!
While this has been going on, the notion of buying a product or service has been transforming radically. Starting in the mid-2000's with software being offered 'as-a-Service' (SaaS), now even non-software companies are beginning to rethink how to offer their solutions to the market.
As has been well-publicized, GE now offers wind turbines, jet engines, and other large industrial machines as a service (vs. buying them up-front)
The strategic plan for Staples shows it pivoting away from selling pens and paper and, instead, providing office services
At the other end of the market, many smaller companies have long provided services to the market and are now looking to better package their services offerings to achieve the benefits described below
Why is this 'anything-as-a-service' (sometimes called XaaS) revolution taking hold? The reasons are obvious:
Advantages for buyers:
Lower up-front costs - pay over time as the value is received
Less risk – simply turn off the service when it's no longer needed
Higher quality – service providers are highly motivated to retain your ongoing business
Advantages for sellers:
Subscription services provide more predictable, recurring revenue streams
Higher margins in the long run – as sales/marketing costs are only incurred upfront and not every year as the solution is re-sold/re-purchased
Greater chance to up-sell or cross-sell to clients that are 'stickier'
Increasingly, companies are both purchasing XaaS solutions and providing them to the market.
So why not Executives-as-a-Service?
In fact, this model is already well-established in the finance space. There are now a number of very large and successful companies offering fractional or on-demand "CFOs-as-a-Service" to startups and mid-sized companies.
After almost two decades in marketing leadership positions, it became clear to me that this opportunity is even more applicable in the marketing space as it addresses the key issues I described at the beginning of this article. To help bring this offering to the market is fundamentally why I recently joined Chief Outsiders.
Below is a video of Art Saxby, CEO of Chief Outsiders, at a recent Inc 5000 conference describing the concept of a fractional 'as-a-Service' CMO:
On its What We Do page, Chief Outsiders very succinctly addresses some of the key challenges that are solved by using a CMO-as-a-Service. To borrow from the list:
Instant On – why recruit a CMO, when you can rent one, fast? No hiring delays, headhunters, interviews or relocations
Convenience – select from a roster of C-level experience and talent. No lifetime consultants
Cost-Effectiveness – you only tap the amount of a CMO you need – and no recruiter fees
Always Current – they are continuously sharpening their skills sets, testing and refining different best practices with a variety of clients
Backed Up – each CMO has an entire team of (almost 70) CMOs backing them up, reducing risk, assuring availability, and providing an experience level that no single CMO could ever have
For some companies, the notion of a full-time CMO is not dead after all. But - at the end of the day - CEOs truly need to be the 'Chief Marketers' at their companies and by taking advantage of the CMO-as-a-Service model, they will have a much greater chance of realizing their visions for growth.