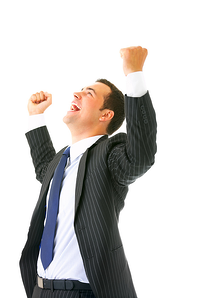 I got to thinking the other day about the importance of timing for successful business strategy. I can remember several instances when I had made or been part of business proposals that were not initially approved, but ended up being put into place and were very successful. Some were vehemently shot down and dismissed with words like "we will never do that!", only to have us do the exact thing proposed sometime later.
One example was a proposal to our CEO for expanding our product portfolio with a service line adjacent to our main business. Although we were the established market leader, we felt our future growth prospects were limited and that within a few years we would be faced with the scenario of trading customers with our competitors and raising prices in order to meet our financial goals. Our proposal was to launch a new product line, either through our own development or through an acquisition, which would serve as a source of future growth. We presented what we considered to be a compelling business case which detailed the large market opportunity, attractive margins, fit with our sales model and, most importantly, the pain points we could address for our customers. Although a departure from our main product, it was a fit with our core capabilities, and was a credible expansion for our business.
We were nearly thrown out of the office.
Not only was our proposal shot down, were were told to "never bring it up again". Obviously there was not an appetite for discussion. The same thing happened when we proposed the acquisition of a small technology-based company that had started to make inroads in our market. Our proposal was turned down and we were asked to move onto other opportunities. Today, the products that came from both of those proposals account for more than $100 million in annual revenue (not all our proposals were denied; many business cases were approved and we were able to move forward quickly to put them into action).
What turned things around? I've always thought that timing had a lot to do with it.
It wasn't just timing, however. Getting the go-ahead also required a strong belief in our proposals and persistence which allowed us to take advantage of the timing when a new opportunity to re-make our case presented itself.
How can you make sure you're ready to take advantage of the timing when a new chance presents itself?
Build a rock-solid business case – Presenting a strong, bullet proof business case is absolutely critical. Make sure your facts are complete and accurate, as presenting incorrect or incomplete data will shut you down before you get started. Your facts should also be verified by a trusted source, whether it's a trusted 3rd party or internal subject matter experts such as finance or HR. Even if they don't support your proposal, they should be in agreement that your source data is accurate and complete.
Find allies – You should have them when you first present your case: others inside and outside your organization who can support your position and your point-of-view. Be sure to include those who will be impacted by your proposal, such as sales or operations. Removing them as an objection is the absolute minimum you must do. Having them actively support your business case will strengthen your hand.
Come at it from a different angle – If you're convinced of the soundness of your business case and the opportunity it presents, look for alternatives to put it into action. If your company is not ready for a complete move into a new market or the development of a new product line, perhaps you can arrange a pilot or proof-of-concept test. You may be able to do this on your own or through a partnership arrangement.
Know when to back off – In the example I cite above, we had made a strong business case, which we advocated for and defended, but when the final decision was made we stopped. We laid low for a while to strategize on next steps and looked for opportunities to come to the table again. In our case, we were able to address a question at one of our business strategy reviews which gave us an opportunity to re-present some of our information in an environment which was more open to the discussion. Had we kept pushing against our CEO's position, he would have just dug in harder and we never would have had that chance.
Be aware of changes – By continuously monitoring market conditions, competitor actions, our own results and customer feedback, we were able to add new data points that strengthened our business case. Because we had a process in place to monitor changes in the factors that impacted our business, we were able to regroup and recalibrate our proposal. This enabled us to generate a "positive return on luck" when conditions changed.
This is not to suggest that all our efforts were successful. There were also examples of business proposals which ended with a denial and were never resurrected. However, I learned from these experiences that just because the timing may not be right the first time doesn't mean it never will be – if you're prepared and recognize it. It's a lesson I've taken with me throughout my business career.
How has timing impacted you and your business career? Please share your experiences in timing in your business life.