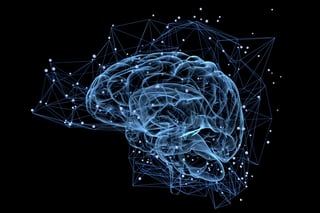 If you buy into the old corollary that the "future is now," be prepared to be blown away by what tomorrow's future holds.
If you thought that today's wave of marketing analytics tools represented a bold new frontier in how enterprises can track and nurture consumers through the buying cycle, well, in the words of Bachmann Turner Overdrive – "You ain't seen nothing yet."
And, if you believed that the kind of brain-reading technology that served up personalized advertisements to Tom Cruise in the movie "Minority Report" was the stuff of fiction, it may be closer to reality than you ever thought.
The goal with most marketing programs is to create an authentic and simple narrative that invokes a positive emotional response from target consumers. Today, through the use of technologies such as laser eye tracking, electroencephalography (EEG), steady state topography (SST) and galvanic skin response, marketers now have real-time insights into whether or not their ads and promotions are creating the desired emotional responses. This new playing field gives the term "mindshare" a startling new definition.
This latest wave of marketing technologies are about to forever change the way marketing and promotions are executed and targeted – particularly helpful, when you consider the time and expense companies invest into promotional campaigns around their products and services. With better visibility and tracking, marketers can improve the effectiveness of their promotions. For example, the net impact of a simple 10 percent improvement in sales conversion for some companies can translate into tens of millions of dollars in incremental revenue.
Incorporating biomarketing and neuromarketing measures at the testing level is the first beachhead for this transformation. One of the inherent problems with more traditional methods of testing advertising creative, like A/B testing, is that they tend to be slow and laborious, and require a series of on-the-fly adjustments against the baseline to try and rapidly dial in the appropriate outcome.
Often, this type of testing can make it difficult to determine which variable was the one that had the positive impact desired; worse, sometimes, when two variables are changed – with one making a significant positive difference, and one making a slightly negative impact – the net change may be positive, but clearly not optimized.
That's why scientists developing these technologies at the Smart Lab at Utah Valley University – which I recently had the pleasure to visit – are finding a willing audience in the consumer products companies that are looking for more precise ways to move consumer sentiment.
In one example shared at the lab, a proposed advertisement for a global 2000 brand featured a major celebrity who was endorsing the product. Toward the end of the ad, this female celebrity turned toward the camera and folded her arms – bringing into clear view her hands, and more notably, a giant ring on her finger. During biometric testing, it became clear that those viewing the ad became focused on the ring, and missed the message, content – and intent – of the advertisement.
When you consider the stakes for consumer products companies in today's hyper-speed, hyper-charged landscape, it's easy to understand why such bold new measures are gaining favor.
For marketers, the stakes are even higher. Today's marketing executives, as they should, are being held accountable for driving revenue with their marketing spend, and how it succeeds (or falls flat) in moving ROI within the sales organizations. Biomarketing and neuromarketing tools – like the generation of analytics tools before them – provide a level of accountability, visibility and transparency that will be invaluable in the bid for higher conversion rates -- and more dollars and cents.