Part One: How to Prevent Digital Marketing Tactics from Killing Strategic Objectives
Are you experiencing the following issues with digital marketing tactics?
Are you frustrated with digital marketing initiatives and have a hard time seeing adequate ROI?
Is the company's marketing strategy getting lost in translation when it comes to digital tactics?
Do you feel stuck between your marketing strategy and your digital marketing agency?
Is it hard to understand why digital marketing tasks aren't getting done correctly or in a timely manner?
Are you struggling to get your website to both look attractive to your target market and drive results?
Does your website need work, but things move at a snail's pace?
Does your digital agency promise the world and then struggle with the most basic tasks?
Is there a lack of reporting and regular meetings to review progress and results?
If you have run into these or similar issues, join the club. Digital marketing initiatives sound great in early team meetings and brainstorming, but can often become a nightmare during the implementation of tactics.
In this three-part series we will show you how to fix these issues and avoid digital marketing and website disasters leaving your management team frustrated, confused and ready to bail.
Let's start with a look at how to prevent your strategic marketing objectives from getting lost in the digital marketing process.
Keep the Focus on Strategy
Never lose sight of strategy when you get deep into the weeds of digital marketing implementation. The business strategy drives the marketing strategy, which in turn drives the digital strategy.
Preparation and an understanding of desired outcomes are key to strategic success in digital marketing. Keep your expectations in check by setting clear goals and objectives before digital marketing tactics get underway. It's your job as the marketing and sales leader to make sure these expectations are realistic and achievable. In many cases, it will also be your job to lead the digital team implementing your strategy.
It is common for the digital team to be so focused on the details of implementation, they lose focus on the strategy behind the digital tactics. This is frequently seen in content marketing work, where the content focus is often not aligned with the company's marketing strategy.
You are the glue holding these two areas together, strategy and digital tactics.
Let's say your marketing strategy is focused on lead generation based on your unique position in the marketplace as a premium service provider. However, the digital content in blogs and on the website is focused on random news updates in your industry. Industry news does not drive leads. Stay close to the content marketing process to avoid these tactical mistakes.
Clearly define the strategy and the marketing problem statement with all members of the digital team, including content writers. Chief Outsiders excels in understanding these insights using the Growth Gears model. Explain this model to the digital team and create team alignment.
Random acts of marketing don't work, but tactics following a set strategy work incredibly well. To be effective at execution, fit it into the bigger picture that you are driving as the marketing leader.
Understand Digital Marketing is Marketing
Digital marketing is too important to not integrate with your overall marketing strategy.
Many key marketing tactics driving successful branding and lead generation efforts are now accomplished through digital marketing. This makes the stakes very high, if your company does not get digital marketing right. Falling behind in effective digital marketing means losing market share to competitors who are implementing effective digital marketing tactics.
Clients must realize their website is always under construction and if they are not focused on digital market share through Google search, social and more, their competitors will be getting their prospects.
In fact, a key part of the greatest value you can bring to your marketing results is keeping digital tactics aligned with your defined marketing strategy. This happens because digital marketing is marketing.
Pick the Right Digital Marketing Agency
Digital marketing for middle market companies almost always requires a combination of internal team members working with contractors and/or a digital agency.
The trend is currently towards digital agencies because of the variety of tasks needed from a dedicated team that is not necessarily needed or affordable from an internal team. This makes the agency approach cost effective and the best alternative in most cases.
Many agencies are hired based on the personality traits of the key contacts. Go beyond personality and look for the key attributes leading to successful implementation of your strategic objectives. Also, agencies do not have to be local. Zoom and GoToMeeting are much more effective than in-person meetings for many reasons.
Start with an analysis of how responsive the agency contacts are during the evaluation process. Emails, phone calls, texts and other communications should be responded to within 24 hours or less. If you notice gaps in communication during the agency selection process, this will be many times worse when the project starts.
Find out if the agency is using Slack and a project management tool to track communications. Ensure these apps are fully integrated in client work.
Be aware of agencies who over-promise and under-deliver. Test this during the selection process by asking the agency to do some initial legwork that requires follow-up and planning. For example, request an SEO, website or social media audit. How long does it take to get the audit completed and how deep are the strategic insights?
Determine an agency's real expertise by reviewing their client work. Ask for design samples, content samples, digital marketing reports and allow the agency to review your Google Analytics reports and offer suggestions and recommendations.
Don't expect the agency to develop your marketing strategy. You own it. Hold the agency accountable for understanding and using digital marketing tactics that support the strategy.
Ask questions about the agencies understanding of marketing strategy and how it applies to website development, design, content, social media and other digital marketing tactics. Ask them to show you examples of strategic implementation with other clients.
Find out how the agency collaborates with their clients. This can be done by checking references and discussing the process with the agency. How do they collaborate on design projects, SEO, social media, marketing automation and other digital tactics? Review the agencies client list and understand their work with other clients. Determine how this experience will help your client.
Ask the agency to share their processes. Strategies can easily get lost due to a lack of structure in agency processes.
Finally, look for agencies who do not hook you into long term contracts. The agency should be secure enough in their value that they will work month-to-month or on project based work.
In part two, we will look more closely at how to design the team, how to manage scope creep, avoid project delays, and manage the digital marketing operation.
About our Authors
See below for Neil's bio.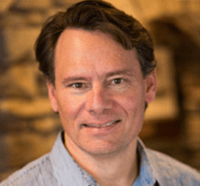 Thomas Young is co-founder and CEO of Intuitive Websites. He has 25 year's experience in marketing and sales, including Internet marketing and usability research. Tom has worked with corporate clients around the country and is passionate about understanding customers and how they use the Web. He is the author of Intuitive Selling. His clients include HealthONE, Office Depot, NEC, The American Funds, Colorado College, Land Title, Bosca Leather and Intrawest to name a few. Tom's client list is a testament to his ability to work with and get results for organizations. He has a BA in Communications from the University of Northern Colorado and an MBA from the University of Colorado at Colorado Springs. He enjoys tennis, sports and is an avid musician. Follow Tom on Twitter.