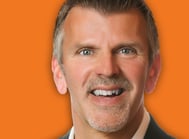 San Francisco, CA – July 1, 2015 – Chief Outsiders, the country's leading strategic marketing firm comprised solely of C-level marketing executives, has added technology and product go-to-market expert Adrian van Haaften to its growing cadre of interim and fractional chief marketers.
Van Haaften joins the West Coast-based team of Chief Outsiders, an Inc. 5000 firm that focuses on addressing the growth challenges of mid-market companies across the U.S. The firm has experienced rapid growth in 2015 – a symbol of the expanding need for experienced, C-level marketing executives with varied backgrounds for temporary, high-value "right-sized" engagements.
The CMOs at Chief Outsiders come from a broad range of industries, but all have held the position of CMO or VP of Marketing at one or more operating companies.
"We couldn't be more pleased to have Adrian on our West Coast tribe of executives," said Art Saxby, CEO and co-founder of Chief Outsiders. "Adrian embodies the array of talents and experiences that makes hiring a part-time Chief Marketing Officer amazingly beneficial to a broad range of companies. Whether it was 'putting heads in beds," for hospitality giant Westin Hotels, or cultivating over a million software subscribers as CMO for CallWave, Adrian has the background, insights and leadership to add immediate impact to growth-focused organizations."
The San Francisco-based van Haaften has spent more than two decades leading and scaling high-growth businesses from startups to the Fortune 1,000 and has worked with industry leaders as well as early-stage, high-growth B2B and B2C startups in SaaS, Cloud and Internet, Travel & Hospitality, HR, Financial Services, Loyalty and E-commerce.

He has built and led global go-to-market strategy, product, sales and strategic partnership initiatives with major global brands including Microsoft, Corelogic, United Airlines and American Express and has helped accelerate market traction at a number of hyper-growth technology startups.

Van Haaften is known for his holistic, P&L-owner level approach to his marketing engagements – ensuring tight alignment of marketing, messaging, sales, partnership, product and operations to accelerate revenue growth and market success.
Born in Japan, raised in Holland and transplanted to Canada, van Haaften attended the University of British Columbia and now lives in the San Francisco Bay Area. To learn more about Adrian, visit http://www.chiefoutsiders.com/contact-adrian-van-haaften
About Chief Outsiders
Chief Outsiders, LLC, an "Executives-as-a-Service" firm, helps grow mid-sized companies from coast-to-coast with more than 40 part-time, or fractional, Chief Marketing Officers (CMOs) who have held positions of VP Marketing or higher at one or more operating companies. These individuals' breadth of experience makes it possible for Chief Outsiders to put the right skill set on a leadership team of any company for a fraction of the cost of a full time executive. Unlike other strategic marketing and management consulting firms, Chief Outsiders works with company leadership teams to develop and implement market based growth plans. Chief Outsiders believes delivering a world-class marketing strategy on its own creates little value and that the real value is created by helping the organization implement the growth vision.
Because of its market based growth plans, leadership and experienced team, Chief Outsiders was recently listed by Inc Magazine as one of the 600 fastest growing privately held companies in the US (in the top 10 in Houston) and recognized for the Houston Business Journal's Fast 100. Businesses seeking Chief Outsiders as a premier source include: ErgoGenesis, Five Stone Tax, Summa Technologies, and Riverside Company portfolio companies OnCourse Learning, YourMembership.com and IDoc, Source Capital portfolio companies such as Abutec, and Merrill Lynch Specialties Group portfolio companies such as EarthColor.
CONTACT: Sterling Wilkinson, 817-771-2997, SWilkinson@ChiefOutsiders.com