Andrews joins a stable of more than 60 chief marketers at Chief Outsiders, which offers fractional CMO services to growth and mid-sized businesses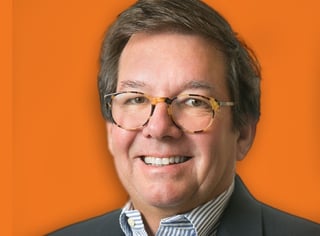 MEMPHIS, TN – June 7, 2017 – Market-focused growth expert Bill Andrews is the latest addition to Chief Outsiders, having joined the Southeast team at the "Executive-as-a-Service" firm, it was announced today. Andrews is the second recent addition to the Southeast team of fractional chief marketers who offer go-to-market insights and C-level expertise to small- and mid-market companies.
Andrews has led the branding efforts for a company that was cited by Fortune Magazine as the No. 2 brand in the country – and has made a career of using his brand and database marketing expertise to develop sales programs that have fostered explosive growth at every turn.
Andrews delivered such results for major players in the manufacturing, consumer products, culinary and financial services markets. He has led marketing for several southeastern based companies such as Hancock Holding Company, Viking Range Corporation, BankAtlantic, Market Line Associates, Union Planters Corporation and Sunburst Bank.
As a fractional CMO, Andrews can immediately catalyze an organization's marketing assets, unifying organizational aspirations and consumer desires in an effort to drive brand recognition, new product and market expansion, and measurable increases in ROI and profit margins.
"Bill is the kind of CMO that small- and mid-market businesses have been looking for – someone with global insights, and the ability to scale his expertise to match the realities of any enterprise," said Tom McCrary, managing partner of Chief Outsiders' Southeast team. "Once he takes a seat at the C-suite table, he will deliver strategies that reverberate – and resonate -- throughout the organization."
Andrews, based in Oxford, Mississippi earned his finance degree at Ole Miss, and then graduated with distinction from the School of Bank Marketing at the University of Colorado.
About Chief Outsiders
Chief Outsiders, LLC is a nationwide "Executives-as-a-Service" firm, with more than 50 part-time, or fractional, Chief Marketing Officers (CMOs) engaged from coast-to-coast. Unlike other strategic marketing and management consulting firms, each CMO has held the position of VP Marketing or higher at one or more operating companies. Chief Outsiders have served on the executive team of over 500 client companies to drive growth strategy and execution plans for a fraction of the cost of a full time executive.
Because of its market-based growth plans, quality of leadership, and experienced team, Chief Outsiders has been recognized for the past three years by Inc Magazine as one of the 1,000 fastest growing privately held companies in the US, and was recognized in the Houston Business Journal's Fast 100. Chief Outsiders' CEO Art Saxby and Principal Pete Hayes are the co-authors of "The Growth Gears: Using a Market-Based Framework to Drive Business Success," an Amazon #1 best-seller for business owners and CEOs. For additional information about the companies who trust Chief Outsiders as their premier source for business growth acceleration, click here.
CONTACT: Sterling Wilkinson, SWilkinson@ChiefOutsiders.com