Houston, TX (PRWEB) July 22, 2014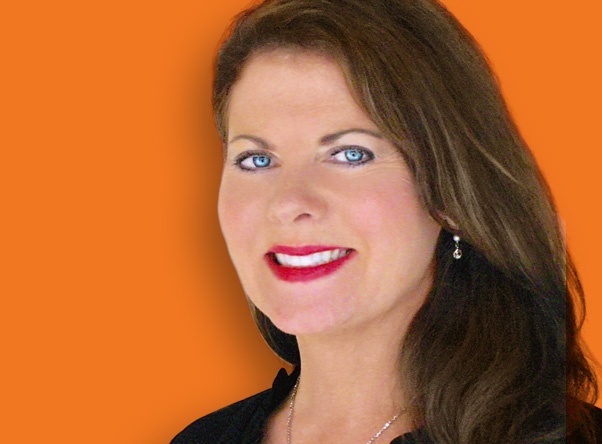 Chief Outsiders, LLC, of Houston continues its nationwide growth with the addition of CMO, Mary Doizé. Chief Outsiders is the nation's largest executive marketing firm focused on implementing market-based growth plans for mid-size and growth companies through fractional or part-time marketing executives. As a Chief Outsider, Mary will work alongside growth-oriented CEOs as a part-time or fractional senior marketing executive to help them execute their goals.
Mary brings 25 years of extensive experience across a wide suite of domain solutions such as Human Capital, Enterprise Resource Planning, Supply Chain, Education K-12, and Relationship Management. She has held executive positions at GlobalScholar, Myriad Enterprises, Inc., Sage Software, and Powered, Inc.
"Chief Outsiders is the only company I've come across of its kind. Its highly unique value proposition has minimal risk for businesses. Right now midsize businesses are struggling to grow and can be competing with larger players," says Doizé.
"Every CMO at Chief Outsiders has worked for the "larger players" and has gained great expertise in the corporate world. We have the experience on the executive level but now we're taking that knowledge and business acumen to work alongside mid-sized company CEOs and see the results of our work first hand."
Doizé has left a lasting mark on companies in the Education Technology space. Prior to joining Chief Outsiders, Doizé was Senior Vice President of Marketing and Alliances for GlobalScholar, a $130M company primarily focused on the K-12 space, where she aligned over 30 products with independent and competing brands into a single, cohesive go-to-market presence under 3 major themes. Prior to that, she drove product strategy for the Student Information System and Gradebook of another smaller K-12 company called Schoolnet.
Prior to her work in the Education Technology space, Mary spearheaded an entrepreneurial endeavor in the Consumer Services space. As the President of her own company, she understands the challenges growing companies face every day. Additionally, Mary was the Vice President and General Manager for the Human Resource and Payroll Solutions Division of Sage Software. Doizé led a 100 employee-sized team with 7 direct reports and a $40M P&L and contributed to peak overall company growth of $1.3B through profitable product turnaround and acquisitions with 150% first-year ROI on new product introduction.
In her early career, Doizé worked for a number of companies across several domains, developing software solutions to solve business problems. She has international experience with Compaq Computer, devising the strategy and executing a worldwide solution around pricing for what was then a $17B computer manufacturer and she developed a supplier collaboration solution for Dell Computer as well.
"Mary has already hit the ground running. She brings a real wealth of experience to the tribe. Her expertise in the technology realm is what midsize businesses need to compete and it's hard to come across", says Pete Hayes, Principal of Chief Outsiders.
Mary's expertise includes product marketing, pricing, go-to-market strategies, improving company performance, and sales and marketing alignment. Doizé also has gained operational expertise that's differentiated by experience managing a P&L and full business division.
Doizé received a Bachelor of Business Administration degree in Computer Information Systems from Texas State University. She has also completed executive leadership courses at the Center for Creative Leadership. Contact Mary at mdoize@chiefoutsiders.com
About Chief Outsiders
Chief Outsiders, LLC, an "Executives-as-a-Service" firm, helps grow mid-sized companies from coast-to-coast with more than 40 part-time, or fractional, Chief Marketing Officers (CMOs) who have held positions of VP Marketing or higher at one or more operating companies. These individuals' breadth of experience makes it possible for Chief Outsiders to put the right skill set on a leadership team of any company for a fraction of the cost of a full time executive. Unlike other strategic marketing and management consulting firms, Chief Outsiders works with company leadership teams to develop and implement market based growth plans. Chief Outsiders believes delivering a world-class marketing strategy on its own creates little value and that the real value is created by helping the organization implement the growth vision.
Because of its market based growth plans, leadership and experienced team, Chief Outsiders was recently listed by Inc Magazine as one of the 600 fastest growing privately held companies in the US (in the top 10 in Houston) and recognized for the Houston Business Journal's Fast 100. Businesses seeking Chief Outsiders as a premier source include: ErgoGenesis, Five Stone Tax, Summa Technologies, and Riverside Company portfolio companies OnCourse Learning, YourMembership.com and IDoc, Source Capital portfolio companies such as Abutec, and Merrill Lynch Specialties Group portfolio companies such as EarthColor.