The Dallas-based CMO is now available to help business executives design and build customer-focused, coordinated marketing and sales organizations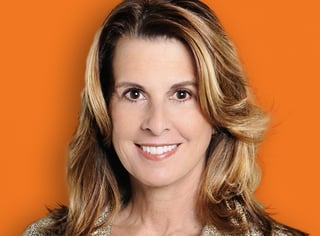 DALLAS, TX – AUGUST 29, 2016 – Marketing and sales alignment and acceleration expert Andrea Overman has joined Chief Outsiders' Southwest group of fractional CMOs, the company announced today.
With more than 30 years as a successful marketing, sales and business development leader, Overman joins Chief Outsiders with a successful track record of helping executives increase revenue, enter new markets, and introduce new products and services.
"Overman has spent three decades developing and executing cross-functional product launch initiatives to assure organizational readiness and resource effectiveness, and to ensure the attainment of launch revenue goals," said Clay Spitz, Managing Partner of Chief Outsiders Southwest team. "Aligned with Chief Outsiders in the spirit of growth, Overman is invaluable to today's executives who need a trusted, intelligent, execution-focused advisor."
Prior to joining Chief Outsiders, Overman rebranded a mid-sized technology company, repositioned the product line, identified and defined target segments, and developed effective and coordinated marketing and sales materials, doubling the annual unit sales.
She also Initiated, built and managed P&L for a new non-acute care services business, authoring the business plan, developing the national strategy, hiring a high-performing team, and building a national network of non-acute care sales representatives. Four years after initiation of growth-focused strategy, the non-acute care services business generated $1.2 billion in sales and 1,500 new physician, surgery center and home care clients. Today, the customer base exceeds 23,500 non-acute care sites.
Overman earned her BA from The Ohio State University and an MBA from Southern Methodist University. She lives in the Dallas-Fort Worth area with her husband, Mark. To give back, Andrea enjoys mentoring professionals starting their career or re-entering the workforce – and brings the same future-forward effort to her work at Chief Outsiders.
About Chief Outsiders
Chief Outsiders, LLC is a nationwide "Executives-as-a-Service" firm, with more than 40 part-time, or fractional, Chief Marketing Officers (CMOs) engaged from coast-to-coast. Unlike other strategic marketing and management consulting firms, each CMO has held the position of VP Marketing or higher at one or more operating companies. Chief Outsiders have served on the executive team of over 300 client companies to drive growth strategy and execution plans for a fraction of the cost of a full time executive.
Because of its market-based growth plans, quality of leadership, and experienced team, Chief Outsiders was listed by Inc Magazine as one of the 1,000 fastest growing privately held companies in the US (in the top 25 in Houston), and was recognized in the Houston Business Journal's Fast 100. Chief Outsiders' CEO Art Saxby and Principal Pete Hayes are the co-authors of "The Growth Gears: Using a Market-Based Framework to Drive Business Success," an Amazon #1 best-seller for business owners and CEOs. For additional information about the companies who trust Chief Outsiders as their premier source for business growth acceleration, click here.
CONTACT: Sterling Wilkinson, SWilkinson@ChiefOutsiders.com