Stewart joins a team of more than 60 chief marketers who offer growth strategies and turn-around plans to small- and mid-market companies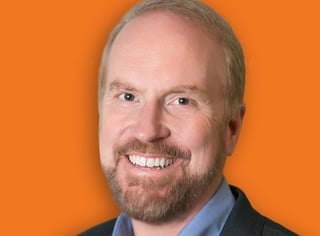 SAN FRANCISCO, CA – September 6, 2017 – Bill Stewart — a marketing and sales executive with a proven track record of developing go-to-market growth strategies for mid-sized businesses — has joined "Executive-as-a-Service" firm Chief Outsiders, it was announced today. Stewart, with particular expertise in the ecommerce, consumer goods and retail space, is now available for fractional engagements with small- and mid-market companies as part of Chief Outsiders' West team of chief marketing officers (CMOs).
In more than two decades as a marketing executive, Stewart has driven marketing results for well-known consumer brands, with responsibility for enterprises as large as $20 billion in revenue. Most recently, Stewart served as VP of brand for Credit Karma. There, he rebuilt the company's brand identity and implemented go-to-market programs which helped to push growth in membership to more than 65 million members.
Prior to his work at Credit Karma, Stewart's strategies successfully improved brand identity, positioning, and communication platforms for two startups that accomplished successful IPOs. Stewart also led a regional retail marketing program for a sales-focused enterprise that experienced almost double-digit sales gains in less than nine months.
Though behemoth brands such as Kmart, Coca-Cola and General Mills have benefited from Stewart's expertise, today, as a member of the Chief Outsiders' team of fractional CMOs, Stewart looks forward to developing and implementing turn-around plans; spearheading the development of positioning and branding for organizations; and implementing ecommerce best practices in order to increase revenue.
"Stewart is an experienced, successful executive who has an extensive background in product and retail marketing," said Karen Hayward, managing partner of Chief Outsiders' West team. "His business strategies continue to spur growth, and his marketing insights will offer the kind of boost needed by small- and mid-sized businesses seeking to remain competitive in today's marketplace."
An award-winning marketer, Stewart has earned four Effie Awards, as well as Mercury and Webby honors, for his marketing efficacy. He also has inspired young marketing minds as a lecturer at Stanford University and The University of California at Berkeley.
Based in San Francisco, California, Stewart holds a BBA from the University of Texas at Austin and an MBA from the Wharton School.
About Chief Outsiders
Chief Outsiders, LLC is a nationwide "Executives-as-a-Service" firm, with more than 55 part-time, or fractional, Chief Marketing Officers (CMOs) engaged from coast-to-coast. Unlike other strategic marketing and management consulting firms, each CMO has held the position of VP Marketing or higher at one or more operating companies. Chief Outsiders have served on the executive team of over 500 client companies to drive growth strategy and execution plans for a fraction of the cost of a full-time executive.
Because of its market-based growth plans, quality of leadership, and experienced team, Chief Outsiders has been recognized for the past four years by Inc. Magazine as one of the 5,000 fastest growing privately held companies in the US, and was recognized in the Houston Business Journal's Fast 100. Chief Outsiders' CEO Art Saxby and Principal Pete Hayes are the co-authors of "The Growth Gears: Using a Market-Based Framework to Drive Business Success," an Amazon #1 best-seller for business owners and CEOs. For additional information about the companies who trust Chief Outsiders as their premier source for business growth acceleration, click here.