The Michigan-based executive brings more than 20 years of market-driven, C-suite insights in the professional services and consulting fields to the Houston-based collective.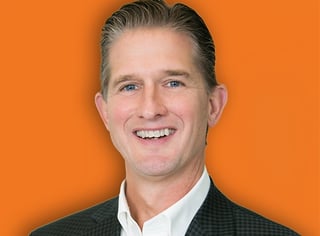 DETROIT, MI – December 5, 2017 – C-level marketing executive Don Lee has joined Chief Outsiders, one of the nation's fastest growing management consulting firms providing on-demand or fractional Chief Marketing Officers to mid-sized and growth companies. Lee is immediately available to small- and mid-market businesses seeking an immediate infusion of creativity, experience and go-to-market insights to foster revitalized revenue growth.
Lee, who has more than two decades of experience in guiding businesses, brands and human resources to success, is a B2B marketing strategy expert who has helped to catapult enterprises to new heights in each stop along his career journey. Most recently, as Chief Marketing Officer for Clark Hill PLC, Lee developed and executed a strategic plan that increased revenues by more than $100 million and delivered record profits for the business law firm.
Prior, Lee guided I*Logic, a startup engineering services company, to $100 million in revenues through the efficient integration of several internal functions into one consolidated technological solution. Lee produced similar outsized results as a senior executive with Modern Engineering and Mandelli Inc.
"Don is exactly the type of contemporary Chief Marketer that Chief Outsiders' clients are looking for – insightful, experienced, and with the scalable skills to jump in and immediately contribute market-driven insights at a high level," said David Vroom, Managing Partner of Chief Outsiders' Midwest team. "Don is particularly adept at developing strategic marketing plans and aligning stakeholders in a process which helps to reduce the length of the sales cycle, while increasing wins."
Lee boasts an MBA in Marketing and Finance from the University of Detroit and earned his Bachelor of Science degree in Industrial Engineering from the Ohio State University. When not leading for-profit enterprises, Lee contributes his time as the managing partner of a social enterprise fund, IMPACT3.
About Chief Outsiders
Chief Outsiders, LLC is a nationwide "Executives-as-a-Service" firm, with more than 60 part-time, or fractional, Chief Marketing Officers (CMOs) engaged from coast-to-coast. Unlike other strategic marketing and management consulting firms, each CMO has held the position of VP Marketing or higher at one or more operating companies. Chief Outsiders have served on the executive team of over 500 client companies to drive growth strategy and execution plans for a fraction of the cost of a full-time executive.
Because of its market-based growth plans, quality of leadership, and experienced team, Chief Outsiders has been recognized for the past four years by Inc. Magazine as one of the 5,000 fastest growing privately held companies in the US, and was recognized in the Houston Business Journal's Fast 100. Chief Outsiders' CEO Art Saxby and Principal Pete Hayes are the co-authors of "The Growth Gears: Using a Market-Based Framework to Drive Business Success," an Amazon #1 best-seller for business owners and CEOs. For additional information about the companies who trust Chief Outsiders as their premier source for business growth acceleration, click here.