The strategy and organizational development expert specializes in building insight based growth and high-performance teams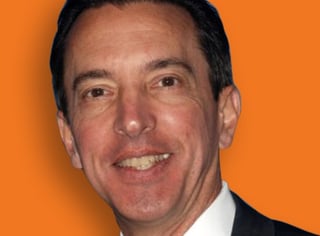 PHILADELPHIA, PA – APRIL 13, 2016 – Chief Outsiders announced today the addition of Gary Fassak to its distinguished team of Northeast-based fractional CMOs. A longtime general management, marketing, sales, and P&L leader in a variety of product-based industries, Fassak arrives at Chief Outsiders with more than 30 years of experience in developing and acting on critical business insights and championing culture change to stimulate and drive large-scale growth.
Fassak's unique vision and marketing leadership have improved the short and long-term business strategies and revenue streams for businesses in need of a fresh, focused perspective. He has experience driving growth with well known brand names like Campbell Soup and Crayola, along with other enterprise brands such as Procter & Gamble, Aramark Corporation, FXI Corporation and the world famous Philadelphia Zoo.
By employing the leverage of his transcendent corporate successes on a fractional basis, Fassak is able to assist mid-market businesses in resetting performance standards, recruiting top talent, and elevating the value of existing personnel and leadership.
"Fassak is a pivotal addition to our Northeast team because of his keen ability to pinpoint growth opportunities in mid-market businesses and use resources efficiently" said Slade Kobran, managing partner of Chief Outsiders Northeast region. "His appreciation and awareness of how teams operate, succeed, and fail in high stakes settings allows him to assist our growth-focused CEOs in transitioning their visions into reality."
Like all of Chief Outsiders fractional CMOs, Fassak has held the position of CMO or VP of Marketing at one or more operating companies. Fassak's large list of executive leadership positions in leading product-based organizations allows him to make a powerful impact on a range of businesses in the Northeast region and beyond.
Fassak earned his B.A. in Economics from Cornell University, and his MBA from Cornell's esteemed Johnson School of Business. Before joining Chief Outsiders, Fassak served as Senior Vice President and General Manager of Home Furnishings at FXI Corporation, an innovative foam and polyurethane product manufacturer. He is available immediately to assist both B2B and B2C CEOs by empowering their teams through effective leadership and maximizing organizational effectiveness with laser-focused process execution.
About Chief Outsiders
Chief Outsiders, LLC, an "Executives-as-a-Service" firm, helps grow mid-sized companies from coast-to-coast with more than 40 part-time, or fractional, Chief Marketing Officers (CMOs) who have held positions of VP Marketing or higher at one or more operating companies. These individuals' breadth of experience makes it possible for Chief Outsiders to put the right skill set on a leadership team of any company for a fraction of the cost of a full time executive. Unlike other strategic marketing and management consulting firms, Chief Outsiders has been integrated into the leadership teams of over 300 mid-size companies as part of helping to drive growth strategy and execution plans. Chief Outsiders believes delivering a world-class marketing strategy on its own creates little value and that the real value is created by helping the organization implement the growth vision.
Because of its market based growth plans, leadership and experienced team, Chief Outsiders was recently listed by Inc Magazine as one of the 1,000 fastest growing privately held companies in the US (in the top 25 in Houston) and recognized for the Houston Business Journal's Fast 100. Businesses seeking Chief Outsiders as a premier source include: ErgoGenesis, Five Stone Tax, Summa Technologies, and Riverside Company portfolio companies OnCourse Learning, YourMembership and IDoc, Source Capital portfolio companies such as Abutec, and Merrill Lynch Specialties Group portfolio companies such as EarthColor.
CONTACT: Sterling Wilkinson, 817-771-2997, SWilkinson@ChiefOutsiders.com