Consulting firm adds the sales and marketing alignment expert to its fast-growing group of fractional executives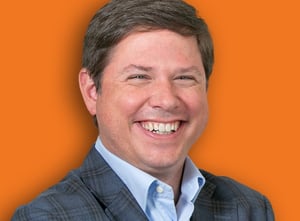 ATLANTA, GA – July 25, 2018 – In response to an ever-evolving need for manufacturing and new market organizations to position their businesses effectively, "Executives-as-a-Service" firm Chief Outsiders has added demand generation and strategic brand management specialist John Callahan to its lineup of Southeastern U.S.-based growth professionals.
Callahan has more than a quarter century of experience in driving business expansion and advancement through marketing in both B2C and B2B channels. The P&L management, new product development, and product lifecycle management expert has cultivated his success by utilizing a combination of creative innovation, strategic brand management, and sales and retail management skills. With this toolkit, he's helped well-recognized enterprises such as Rubbermaid, P&G, and PepsiCo establish successful go-to-market distribution strategies for brands like Tropicana, Purina, and Tide.
Before joining the ranks of Chief Outsiders, Callahan served at Zep, Inc. in several VP-level senior leadership marketing roles. His triumphs include the growth of the niche retail specialty chemical business from $80M to over $150M in revenue, while driving profits for Zep by more than 50 percent in one year through margin accretive innovation and focused product portfolio management.
"In order to compete against strong national brands and triumph in competitive marketplaces, challengers and startups must engage in industrious and imaginative customer marketing," said Tom McCrary, managing Partner of Chief Outsiders' Southeast group. "John's depth and breadth of experience in crafting prolific and visionary shopper, digital, and social marketing strategies for B2B and consumer brands makes him the ideal ally for building and catalyzing growth strategies to maximize opportunities in a variety of target markets."
Callahan graduated from Vanderbilt University with a B.A. in Psychology. He later earned his MBA in Marketing and Strategy from Emory University. The Atlanta native races in 5K and half marathons throughout the city, and enjoys spending his free time volunteering in the local community.
About Chief Outsiders
Chief Outsiders, LLC is a nationwide "Executives-as-a-Service" firm, with more than 60 part-time, or fractional, Chief Marketing Officers (CMOs) engaged from coast-to-coast. Unlike other strategic marketing and management consulting firms, each CMO has held the position of VP Marketing or higher at one or more operating companies. Chief Outsiders have served on the executive team of over 600 client companies to drive growth strategy and execution plans for a fraction of the cost of a full-time executive.
Because of its market-based growth plans, quality of leadership, and experienced team, Chief Outsiders has been recognized for the past four years by Inc. Magazine as one of the 5,000 fastest growing privately held companies in the US, and was recognized in the Houston Business Journal's Fast 100. Chief Outsiders' CEO Art Saxby and Principal Pete Hayes are the co-authors of "The Growth Gears: Using a Market-Based Framework to Drive Business Success," an Amazon #1 best-seller for business owners and CEOs. For additional information about the companies who trust Chief Outsiders as their premier source for business growth acceleration, click here.