Adach brings a wealth of experience driving growth for heralded national brands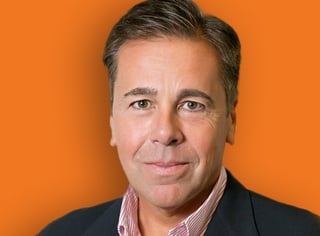 NEW YORK, NY – October 10, 2017 – Kenn Adach -- a seasoned senior marketing executive with a lengthy track record of propelling businesses to accelerated growth – is the latest addition to the world-class team at Chief Outsiders, an "Executives-as-a-Service" firm which provides experienced Chief Marketing Officer expertise on a fractional basis to mid-market companies.
Adach has a long history of sparking innovation and driving growth during a career that has spanned more than 25 years across a diverse set of industries including consumer products, healthcare, medical devices, Rx to OTC, DIY and others. As a marketing executive, he has repositioned mature businesses, introduced new brands and expanded the customer base of many recognized products, delivering accelerated revenue growth. Adach generates success through a keen focus on the consumer, and the development of insights from which to strategize and execute.
Most recently, Adach was Vice President, Global Marketing & Sales for OraSure Technologies, a leader in medical diagnostic testing. At OraSure, he quickly leveraged his expertise to develop a comprehensive market research strategy, compelling positioning, packaging, and website, along with a communications strategy that successfully launched the first ever in-home, self-test for HIV approved by the FDA. Key to this success, was his ability to motivate and align internal and external resources to execute a fully integrated and synergistic plan for success.
"Kenn relentlessly works to uncover critical insights as the key ingredient in developing winning strategies to drive customer demand, enhanced market performance, and accelerated growth," said Slade Kobran, managing partner for Chief Outsiders' Northeast team. "He has successfully developed and launched over 50 innovative new products in multiple categories, and has consistently delivered market share gains in highly competitive markets."
Adach earned his MBA with honors at Rutgers University, and holds a Bachelor of Science degree from the University of South Carolina.
About Chief Outsiders
Chief Outsiders, LLC is a nationwide "Executives-as-a-Service" firm, with more than 55 part-time, or fractional, Chief Marketing Officers (CMOs) engaged from coast-to-coast. Unlike other strategic marketing and management consulting firms, each CMO has held the position of VP Marketing or higher at one or more operating companies. Chief Outsiders have served on the executive team of over 500 client companies to drive growth strategy and execution plans for a fraction of the cost of a full-time executive.
Because of its market-based growth plans, quality of leadership, and experienced team, Chief Outsiders has been recognized for the past four years by Inc. Magazine as one of the 5,000 fastest growing privately held companies in the US, and was recognized in the Houston Business Journal's Fast 100. Chief Outsiders' CEO Art Saxby and Principal Pete Hayes are the co-authors of "The Growth Gears: Using a Market-Based Framework to Drive Business Success," an Amazon #1 best-seller for business owners and CEOs. For additional information about the companies who trust Chief Outsiders as their premier source for business growth acceleration, click here.