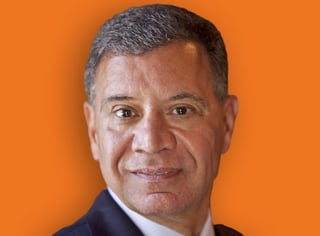 MINNEAPOLIS, MN – December 20, 2016 – Globetrotting financial services marketing executive Mark Coronna is focusing his attention and insight on the mid-market customers of Chief Outsiders, a rapidly-growing Executive-as-a-Service firm. In joining Chief Outsiders, Coronna, who has accelerated revenues for enterprises globally in a storied, three-decade career as a chief marketer, looks forward to working with Chief Outsiders and helping companies employ transformational technologies such as digital, mobile, SaaS, and Internet-of-Things (IoT). His expertise helps businesses in the pursuit of accelerated business growth, more efficient and effective go-to-market programs, enhancing the customer experience, driving operational enhancements, and improving financial results.
"Coronna is passionate about blending his zeal for technology with contemporary marketing and business development strategies," says David Vroom, managing partner of Chief Outsiders' Midwest Group. "He is an eCommerce pioneer, who's had a front-row seat to the technological maturity of the business and consumer marketplace, and we are excited to now offer his expertise to a progressive group of Chief Outsiders clients." Vroom believes Coronna's cross-industry corporate and consulting experience in high tech, business and financial services, manufacturing, healthcare and other markets expands the company's ability to service new clients.
Most recently, Coronna transformed Wolters Kluwer Financial Services, a financial compliance and risk management business, when it found itself at an inflection point. As CMO, Coronna led the shift to stronger value propositions, digital marketing, re-branding, new product development, and expansion to new markets that led to significant organic growth, even during the recent financial crisis. Key to reinvigorating Wolters Kluwer Financial Services' growth was the company's Coronna-led entrée in the European market – a move that generated significant fresh revenues just four years after the market launch.
Prior to that, Coronna managed marketing and operational groups for U.S. Bank's payment division. Coronna developed and launched PowerTracktm, an innovative Internet-based payment network service that processed $6.5B in transactions just four years after its launch.
Technology has always been at the core of Coronna's career. His previous stints included high-tech companies like Open Systems, R-Scan, Persoft, as well as Deluxe Corporation. In every venture, Coronna's triple passions for marketing, business development, and technology have been invaluable to his career path because of his successful acceleration of business growth and new profits for each enterprise.
Coronna is very active outside the business world, volunteering for the greater good in a variety of community organizations. He has held a key role with a technology-based business accelerator and he also pastors a small country church in Stockholm, WI.
Coronna earned his BA and MS from the University of Wisconsin-Madison; and, he attended the Kellogg Executive Development Program at Northwestern University.
About Chief Outsiders
Chief Outsiders, LLC is a nationwide "Executives-as-a-Service" firm, with more than 40 part-time, or fractional, Chief Marketing Officers (CMOs) engaged from coast-to-coast. Unlike other strategic marketing and management consulting firms, each CMO has held the position of VP Marketing or higher at one or more operating companies. Chief Outsiders have served on the executive team of over 300 client companies to drive growth strategy and execution plans for a fraction of the cost of a full time executive.
Because of its market-based growth plans, quality of leadership, and experienced team, Chief Outsiders was listed by Inc Magazine as one of the 1,000 fastest growing privately held companies in the US (in the top 25 in Houston), and was recognized in the Houston Business Journal's Fast 100. Chief Outsiders' CEO Art Saxby and Principal Pete Hayes are the co-authors of "The Growth Gears: Using a Market-Based Framework to Drive Business Success," an Amazon #1 best-seller for business owners and CEOs. For additional information about the companies who trust Chief Outsiders as their premier source for business growth acceleration, click here.
CONTACT: Sterling Wilkinson, SWilkinson@ChiefOutsiders.com