Anderson consistently builds and leads teams that deliver remarkable, measurable business growth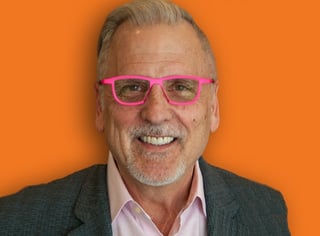 DENVER, CO – SEPTEMBER 6, 2016 – Chief Outsiders announces today the addition of marketing growth and positioning expert Neil Anderson to its stable of nationwide, expert, fractional CMOs.
In a career which includes executive management roles with early stage startups, mid-sized, privately held companies, and large, publicly-traded corporations, Anderson has spent the last quarter century infusing the interrelated, seminal elements of business strategy and marketing. His insights, which include competitive differentiation, determination of target markets, messaging and positioning, and the development of cohesive, growth-driven strategy, are perfect for businesses seeking assistance in navigating the leading edge and landing ahead of the curve.
"Anderson is a pioneer in critical, future-forward areas like digital marketing – and a thought leader in fundamental growth areas, like establishing strategic marketing initiatives that really work," said Clay Spitz, Managing Partner of Chief Outsiders Southwest team. "With this combination of skills, Anderson is an ideal advisor for any organization looking to take the reins in their industry and power their way to new growth and success."
Before joining Chief Outsiders, Anderson served as Vice President, Global Services at Spirent Communications PLC, a test equipment manufacturer publicly traded on the London Stock Exchange. While serving as member of the senior team, he led improvements in corporate performance and profitability through well-aligned marketing strategy, organizational redesign, top-grading, incentive plans to motivate attainment of corporate objectives, and transition of key functions to new organizational model – moving single digit profit levels to $30M, $60M, and $90M in three years.
Anderson has shepherded companies into the digital age; transforming insightsoftware.com's Hubble® marketing function from traditional outbound to a modern, digital marketing inbound marketing machine. There, he also established the company's "content factory" and the "Hubbleology" thought leadership content platform.
Based in Denver, Colorado, Anderson is immediately available to mid-market enterprises seeking someone to execute demand generation programs, customer marketing, and influencer marketing to amplify brand awareness, scale early-stage startups, and re-invigorate/re-position companies for growth.
About Chief Outsiders
Chief Outsiders, LLC is a nationwide "Executives-as-a-Service" firm, with more than 40 part-time, or fractional, Chief Marketing Officers (CMOs) engaged from coast-to-coast. Unlike other strategic marketing and management consulting firms, each CMO has held the position of VP Marketing or higher at one or more operating companies. Chief Outsiders have served on the executive team of over 300 client companies to drive growth strategy and execution plans for a fraction of the cost of a full time executive.
Because of its market-based growth plans, quality of leadership, and experienced team, Chief Outsiders was listed by Inc Magazine as one of the 1,000 fastest growing privately held companies in the US (in the top 25 in Houston), and was recognized in the Houston Business Journal's Fast 100. Chief Outsiders' CEO Art Saxby and Principal Pete Hayes are the co-authors of "The Growth Gears: Using a Market-Based Framework to Drive Business Success," an Amazon #1 best-seller for business owners and CEOs. For additional information about the companies who trust Chief Outsiders as their premier source for business growth acceleration, click here.
CONTACT: Sterling Wilkinson, SWilkinson@ChiefOutsiders.com