Brand development and integrated marketing expert is a trusted advisor to mid-market businesses and a foundational member of Chief Outsiders' Midwest group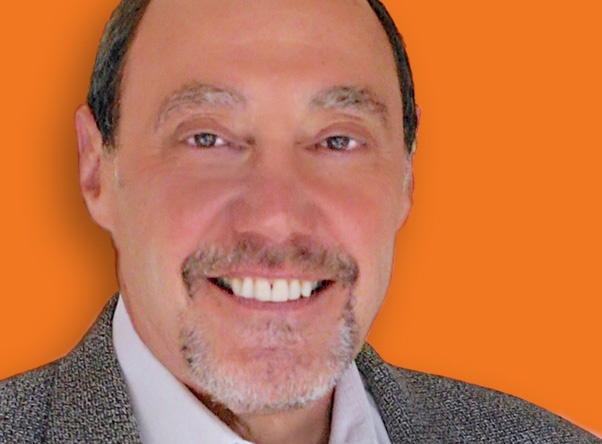 CHICAGO, IL– May 17, 2016 – Chief Outsiders has named Chicago-based CMO Dennis Bailen as partner. Bailen, who specializes in accelerating growth for businesses through critical brand development and strategic positioning strategies, first joined Chief Outsiders in 2014, and focuses on industries such as manufacturing, distribution, multi-location retail, construction, and consumer products.
In his new role, Bailen will lead and inspire his colleagues within Chief Outsiders' Midwest group, while continuing to personally offer chief marketer-level insights to mid-market corporations.
"Bailen's success at Chief Outsiders results from his contagious enthusiasm, and his uncanny ability to inspire and reinvigorate businesses in a variety of industries," said Chief Outsiders Founder and CEO Art Saxby. "His commitment to brand strategy and strategic positioning – and his growth results for a variety of companies – has made him a trusted advisor for his clients and a foundational member of the company, and we're honored to bring him on as partner."
As a Chief Outsider, Bailen has helped guide companies like engineered solutions provider Steffes, which needed to expand beyond its local footprint while redefining its overall branding strategy to support planned growth goals. As a result of Bailen's hands-on leadership, Steffes CEO Joe Rothschiller and his team were able to create a refreshed brand identity, an improved, concise brand promise, and a results-oriented market strategy, successfully allowing the company to secure contracts in markets they had never entered before.
"Dennis devoted his time to us and it was real work. He wasn't just saying do this, do that…we made him turn the wrench, hand-in-hand, with our staff," stated Rothschiller. "He's very committed and has very good communication skills. He dedicated the time and was always available. It felt like he was one of the management team."
Bailen is the former Vice President and CMO of Pep Boys, a former COO/CMO at Windward Builders, and author of the eBook "The Fundamentals of Brand Strategy." Before joining Chief Outsiders, Bailen was the founder and principal of Core Strength Marketing, a strategic branding consultancy located north of Chicago.
About Chief Outsiders
Chief Outsiders, LLC is a nationwide "Executives-as-a-Service" firm, with more than 40 part-time, or fractional, Chief Marketing Officers (CMOs) engaged from coast-to-coast. Unlike other strategic marketing and management consulting firms, each CMO has held the position of VP Marketing or higher at one or more operating companies. Chief Outsiders have served on the executive team of over 300 client companies to drive growth strategy and execution plans for a fraction of the cost of a full time executive.
Because of its market-based growth plans, quality of leadership, and experienced team, Chief Outsiders was listed by Inc Magazine as one of the 1,000 fastest growing privately held companies in the US (in the top 25 in Houston), and was recognized in the Houston Business Journal's Fast 100. Chief Outsiders' CEO Art Saxby and Principal Pete Hayes are the co-authors of "The Growth Gears: Using a Market-Based Framework to Drive Business Success," an Amazon #1 best-seller for business owners and CEOs. For additional information about the companies who trust Chief Outsiders as their premier source for business growth acceleration, click here.
CONTACT: Sterling Wilkinson, SWilkinson@ChiefOutsiders.com