The internet marketing leader will present a data-driven presentation on post purchase marketing in the ecommerce age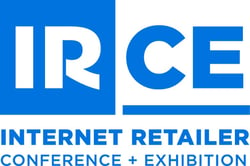 CHICAGO, IL – May 27, 2016 – Chief Outsiders' Southeast-based fractional CMO and retail marketing leader Jay Dunn will join a diverse roster of knowledgeable speakers at this year's IRCE Conference (Internet Retailer Conference and Exhibition), scheduled for June 7-10, 2016, at McCormick Place West in Chicago.
Dunn's presentation, "The Hidden Gold in Post-Purchase Marketing," is scheduled for 3:45 p.m. on Thursday, June 9. Attendees will learn how to target margin-rich opportunities that can apply to both Internet and bricks-and-mortar retailers alike. Inspired by a survey Dunn spearheaded in late 2015, the presentation offers an in-depth look at some of the key survey findings. This includes the discovery that more than 80 percent of all retailers, agencies, CPG and services companies are now implementing some form of post-purchase marketing efforts – though more than two-thirds of those admit they could still use some help executing on opportunities after the sale.
"What's more, 20 percent of them aren't taking advantage of PPM efforts at all," said Dunn. "This speaks to the need for guidance and expertise that will help today's retailers succeed in this growing area."
During the June 9th session, Dunn will share a personal success story on one company's ability to gain through post-purchase marketing efforts. Dunn will focus on efforts undertaken during his time as Chief Marketing Officer at a premier online retailer, where he doubled sales, customer growth, and market share in less than three years – an unprecedented feat at the company.
For more information on Dunn's June 9th speaking engagement, and this year's IRCE, visit http://www.irce.com/.
About Chief Outsiders
Chief Outsiders, LLC is a nationwide "Executives-as-a-Service" firm, with more than 40 part-time, or fractional, Chief Marketing Officers (CMOs) engaged from coast-to-coast. Unlike other strategic marketing and management consulting firms, each CMO has held the position of VP Marketing or higher at one or more operating companies. Chief Outsiders have served on the executive team of over 300 client companies to drive growth strategy and execution plans for a fraction of the cost of a full time executive.
Because of its market-based growth plans, quality of leadership, and experienced team, Chief Outsiders was listed by Inc Magazine as one of the 1,000 fastest growing privately held companies in the US (in the top 25 in Houston), and was recognized in the Houston Business Journal's Fast 100. Chief Outsiders' CEO Art Saxby and Principal Pete Hayes are the co-authors of "The Growth Gears: Using a Market-Based Framework to Drive Business Success," an Amazon #1 best-seller for business owners and CEOs. For additional information about the companies who trust Chief Outsiders as their premier source for business growth acceleration, click here.
CONTACT: Sterling Wilkinson, 817-771-2997, SWilkinson@ChiefOutsiders.com