The tech-savvy Chief Marketer marketing leader will educate show-goers about trends in measuring the lifetime value of consumers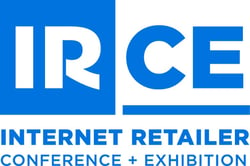 CHICAGO, IL – June 2, 2017 – Jay Dunn – a retail marketing executive and fractional CMO – will lead a discussion about the changing face of retailing at the upcoming Internet Retailer Conference + Exhibition (IRCE), scheduled for June 6-9 at McCormick Place West in Chicago.
Dunn – recently elevated to partner at Chief Outsiders – will present "Customer Lifetime Value: Why Everything You Know is Wrong," part of the "Strategies for Top Executives" track scheduled for Wednesday, June 7.
During his session, Dunn will help attendees understand how the ever-changing retail marketplace is necessitating a big online reboot for how retailers view their relationship with consumers.
Says Dunn: "With trends that change at warp speed, infinite product choice, and scads of new sales and ad channels vying for shoppers' attention and dollars, the days of leisurely marketing to recoup customer acquisition costs are over."
Also during his session, Dunn will share case-study-backed insights that demonstrate how some online retailers have adjusted their marketing strategies and spending to thrive in the new market.
Dunn joined Chief Outsiders after having amassed a quarter century of successes for consumer products titans. Peers consider him to be a true 21st Century CMO with broad insights into the psychology and shopping behavior of today's consumer, particularly in eCommerce and digital marketing.
For more information on Dunn's June 7th speaking engagement, and this year's IRCE, visit http://www.irce.com/.
About Chief Outsiders
Chief Outsiders, LLC is a nationwide "Executives-as-a-Service" firm, with more than 40 part-time, or fractional, Chief Marketing Officers (CMOs) engaged from coast-to-coast. Unlike other strategic marketing and management consulting firms, each CMO has held the position of VP Marketing or higher at one or more operating companies. Chief Outsiders have served on the executive team of over 300 client companies to drive growth strategy and execution plans for a fraction of the cost of a full time executive.
Because of its market-based growth plans, quality of leadership, and experienced team, Chief Outsiders has been recognized for the past three years by Inc Magazine as one of the 1,000 fastest growing privately held companies in the US, and was recognized in the Houston Business Journal's Fast 100. Chief Outsiders' CEO Art Saxby and Principal Pete Hayes are the co-authors of "The Growth Gears: Using a Market-Based Framework to Drive Business Success," an Amazon #1 best-seller for business owners and CEOs. For additional information about the companies who trust Chief Outsiders as their premier source for business growth acceleration, click here.
CONTACT: Sterling Wilkinson, 817-771-2997, SWilkinson@ChiefOutsiders.com