The heralded fractional chief marketer is recognized for his contributions to the small- and mid-market businesses that are served by the firm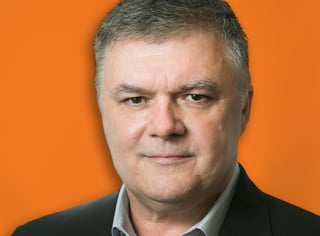 FORT MYERS, FL – May 31, 2017 – Chief Outsiders – one of the nation's leading "Executives-as-a-Service" firms – has promoted Southeast-based fractional Chief Marketing Officer Jay Dunn to the role of partner, it was announced today.
Dunn's curation of growth-oriented go-to-market strategies for the small- and mid-market companies that make up Chief Outsiders' client base have earned Dunn myriad accolades – and his clients new heights in ROI and business success.
"We are an e-commerce company, and Jay Dunn is the real deal," said Rick Pedley, CEO at PK Safety. "He is bringing us value beyond expectations. I appreciate the willingness to roll up the sleeves and get things done."
When Chief Outsiders like Dunn engage with clients like PK Safety, they quickly become embedded with the senior leadership team, using Chief Outsiders' heralded "Growth Gears" approach in developing unique selling propositions, creating product roadmap strategies, and advancing digital marketing plans that drive sustainable growth.
Dunn, considered to be a true 21st Century CMO who has broad insights into the psychology and shopping behavior of today's consumer, particularly in eCommerce and digital marketing, joined Chief Outsiders having amassed a quarter century of successes for consumer products titans. His successes include a 176 percent growth in less than three years for a previous employer, and a 138 percent year-over-year increase in sales and profitability for a current client.
Dunn propelled similar results for Lane Bryant, Brookstone and Char-Broil during executive marketing leadership roles at each of those enterprises. His Chief Outsiders' colleagues credit Dunn's deft ability to move swiftly in his fractional CMO assignments to quickly identify latent opportunities to add growth and value in the marketplace.
"Jay is an insightful chief marketer – the kind of ally that any growth-hungry business would want on its side," said Tom McCrary, Managing Partner of Chief Outsiders' Southeast region. "As a Chief Outsider, client after client have contacted us to report not only new heights of success, but their exuberance about what Jay has brought to the table, in terms of actionable insights and a deep investment in the clients' successes."
About Chief Outsiders
Chief Outsiders, LLC is a nationwide "Executives-as-a-Service" firm, with more than 50 part-time, or fractional, Chief Marketing Officers (CMOs) engaged from coast-to-coast. Unlike other strategic marketing and management consulting firms, each CMO has held the position of VP Marketing or higher at one or more operating companies. Chief Outsiders have served on the executive team of over 500 client companies to drive growth strategy and execution plans for a fraction of the cost of a full time executive.
Because of its market-based growth plans, quality of leadership, and experienced team, Chief Outsiders has been recognized for the past three years by Inc Magazine as one of the 1,000 fastest growing privately held companies in the US, and was recognized in the Houston Business Journal's Fast 100. Chief Outsiders' CEO Art Saxby and Principal Pete Hayes are the co-authors of "The Growth Gears: Using a Market-Based Framework to Drive Business Success," an Amazon #1 best-seller for business owners and CEOs. For additional information about the companies who trust Chief Outsiders as their premier source for business growth acceleration, click here.
CONTACT: Sterling Wilkinson, SWilkinson@ChiefOutsiders.com