Fractional CMO firm recognizes Brey's contributions in fostering rapid and significant growth at a host of mid-market companies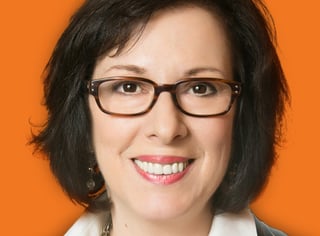 NEW YORK, NY – January 17, 2017 – Northeast-based fractional Chief Marketing Officer Janet Brey has been promoted to the role of partner at Chief Outsiders, one of the nation's leading Executive-as-a-Service firms, it was announced today.
In taking short-term assignments at SMB and mid-market companies across the U.S., Brey has earned accolades from her client partners for providing guidance and strategies that has powered measurable growth.
"When looking for marketing insights for a new product launch, I met with Janet. Her input on my tech offering was a home run," said Dan Lynn, Founder and CEO at Zaptitude, a technology firm that benefited from Brey's expertise. "She was a big help, and offered great advice!"
When Chief Outsiders like Brey engage with clients, they quickly become embedded with the senior leadership – using Chief Outsiders' lauded "Growth Gears" approach to uncover and clarify unique selling propositions, create product roadmap strategies, and develop digital marketing plans that drive permanent, sustainable growth.
Brey joined Chief Outsiders after spending over 20 years honing her expertise as a marketer for a variety of technology companies – most notable, ADP, Fidelity Investments and Computer Associates. While at Chief Outsiders, Janet helped to re-launch a financial services company to regain their leadership position.
For Brey, the opportunity to take global marketing insights and to apply them to SMB and mid-market companies has been both exciting and rewarding.
"Janet has spent her entire career delivering growth to businesses across the spectrum of business size and industry," said Slade Kobran, managing partner of Chief Outsiders Northeast region. "As a Chief Outsider, she uses her experience to embed as part of our clients' leadership teams to quickly marry the capabilities of the company with insights about the market to uncover and capture new growth opportunities. Her innovative marketing strategies, hands-on approach, and tireless devotion to our clients' success make her a valuable resource for any business seeking to grow. I am thrilled to welcome Janet as a partner in our firm, and congratulate her on her achievement."
About Chief Outsiders
Chief Outsiders, LLC is a nationwide "Executives-as-a-Service" firm, with more than 40 part-time, or fractional, Chief Marketing Officers (CMOs) engaged from coast-to-coast. Unlike other strategic marketing and management consulting firms, each CMO has held the position of VP Marketing or higher at one or more operating companies. Chief Outsiders have served on the executive team of over 300 client companies to drive growth strategy and execution plans for a fraction of the cost of a full time executive.
Because of its market-based growth plans, quality of leadership, and experienced team, Chief Outsiders was listed by Inc Magazine as one of the 1,000 fastest growing privately held companies in the US (in the top 25 in Houston), and was recognized in the Houston Business Journal's Fast 100. Chief Outsiders' CEO Art Saxby and Principal Pete Hayes are the co-authors of "The Growth Gears: Using a Market-Based Framework to Drive Business Success," an Amazon #1 best-seller for business owners and CEOs. For additional information about the companies who trust Chief Outsiders as their premier source for business growth acceleration, click here.
CONTACT: Sterling Wilkinson, SWilkinson@ChiefOutsiders.com