Anstine is again available for fractional CMO engagements after a two-year stint with former Chief Outsiders' client EarthColor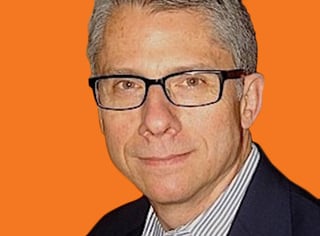 PRINCETON, NJ – MAY 2, 2017 – Chief Marketing executive Robert Anstine has rejoined the Chief Outsiders team – his second time with the fractional Chief Marketing Officers firm, it was announced.
In 2015, after a successful 10 month fractional CMO engagement with EarthColor, Anstine became the firm's full-time CMO, where he transformed the go-to-market strategies of the printing and technology concern.
"We were sad to see Bob leave Chief Outsiders," said Slade Kobran, managing partner of Chief Outsiders' northeast region, "but were pleased our client appreciated Bob and his work so much they decided to bring him in full time. While that's not our preferred outcome, we are focused on doing what's best for our clients and our CMOs, and supported the move with the understanding that Bob would be welcomed back at the appropriate time. We're glad that time is now."
In his storied executive marketing career, Anstine has served as a catalyst in leading organizations that desired a more customer-focused approach. By creating value through a disciplined strategic planning process, Anstine has fostered customer engagement and sales successes at myriad firms in the packaging, foodservice and commercial printing businesses.
His unique engagements across multiple levels of the supply chain have led to milestone achievements, including the first-ever variable data printing job submission system for one employer; and the development of four new lines of food packaging targeting the foodservice, supermarket and food processor channels with first-year sales topping eight figures.
Anstine adds, "I'm excited to re-engage with the Chief Outsiders team after wrapping up my role with EarthColor. I welcome the opportunity to work again with CEOs to transform their vision into strategies that drive business growth."
Anstine holds an MBA from the Wharton School of the University of Pennsylvania, and dual Bachelor of Arts degrees from the University of California at Davis.
About Chief Outsiders
Chief Outsiders, LLC is a nationwide "Executives-as-a-Service" firm, with more than 50 part-time, or fractional, Chief Marketing Officers (CMOs) engaged from coast-to-coast. Unlike other strategic marketing and management consulting firms, each CMO has held the position of VP Marketing or higher at one or more operating companies. Chief Outsiders have served on the executive team of over 500 client companies to drive growth strategy and execution plans for a fraction of the cost of a full time executive.
Because of its market-based growth plans, quality of leadership, and experienced team, Chief Outsiders has been recognized for the past three years by Inc Magazine as one of the 1,000 fastest growing privately held companies in the US, and was recognized in the Houston Business Journal's Fast 100. Chief Outsiders' CEO Art Saxby and Principal Pete Hayes are the co-authors of "The Growth Gears: Using a Market-Based Framework to Drive Business Success," an Amazon #1 best-seller for business owners and CEOs. For additional information about the companies who trust Chief Outsiders as their premier source for business growth acceleration, click here.
CONTACT: Sterling Wilkinson, SWilkinson@ChiefOutsiders.com