McLenahan offers turnaround and B2C experience to Chief Outsiders' client universe of growth and mid-sized businesses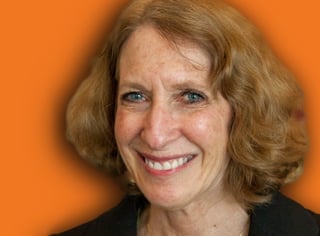 CHICAGO, IL – June 13, 2017 – Brand revitalization expert Sharon McLenahan is the latest chief marketing officer to join "Executive-as-a-Service" firm Chief Outsiders, it was announced today. McLenahan is now available for fractional engagements with the growth and mid-market companies that get their growth objectives on track thanks to Chief Outsiders' stable of insightful marketers.
McLenahan has powered market-driven growth strategies for Blue-Chip enterprises with leadership positions in companies such as MillerCoors, ConAgra Foods and Jim Beam Brands Worldwide. Most recently, McLenahan was the Sr. VP of Marketing and Brand Strategy for DeVry University, where she led development of a program roadmap for two new fast-track specializations that quickly became among the most revered among enrolled and prospective students, and framed a relaunch of the University to better differentiate and drive inquiries and enrollments.
"Sharon is the kind of breakthrough marketer that can consistently mine, discover and actualize new opportunities, even within mature enterprises and for brands that seem to have achieved their strategic peak," said David Vroom, managing partner of Chief Outsiders' Midwest team.
McLenahan's skill in deriving game-changing, differentiated thought to consumer brands has also been on display at Prestone, where she turned around the retail antifreeze business for the automotive giant – helping the company grow total revenues and EBITDA. A devoted manager of resources, Sharon also has led initiatives to strengthen employee and team engagement in organizations going through challenging transitions.
McLenahan has demonstrated the ability to hit the ground running in a new engagement, fostering an immediate, measurable impact while establishing a foundation for long-term, profitable growth.
Based in Chicago, McLenahan holds an MBA from the Loyola University in Chicago, and a B.S. in Business Management and Marketing from the University of Illinois and Champaign-Urbana.
About Chief Outsiders
Chief Outsiders, LLC is a nationwide "Executives-as-a-Service" firm, with more than 50 part-time, or fractional, Chief Marketing Officers (CMOs) engaged from coast-to-coast. Unlike other strategic marketing and management consulting firms, each CMO has held the position of VP Marketing or higher at one or more operating companies. Chief Outsiders have served on the executive team of over 500 client companies to drive growth strategy and execution plans for a fraction of the cost of a full time executive.
Because of its market-based growth plans, quality of leadership, and experienced team, Chief Outsiders has been recognized for the past three years by Inc Magazine as one of the 1,000 fastest growing privately held companies in the US, and was recognized in the Houston Business Journal's Fast 100. Chief Outsiders' CEO Art Saxby and Principal Pete Hayes are the co-authors of "The Growth Gears: Using a Market-Based Framework to Drive Business Success," an Amazon #1 best-seller for business owners and CEOs. For additional information about the companies who trust Chief Outsiders as their premier source for business growth acceleration, click here.
CONTACT: Sterling Wilkinson, SWilkinson@ChiefOutsiders.com