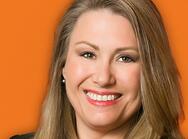 Orange County, CA – July 23, 2015 – Experienced C-level marketing executive Sharon Spooler has joined Chief Outsiders, the country's leading strategic marketing firm comprised of solely interim and fractional chief marketers.
Spooler, a B2B and B2C chief marketer with a broad-based background, is one of four recent additions to the West Coast-based team of Chief Outsiders, an Inc. 5000 firm that focuses on addressing the growth challenges of mid-market companies across the U.S. Along with recent additions Adrian van Haaften, Stijn Hendrikse and Michael Morrison, Spooler joins Chief Outsiders' West tribe at a time when demand is on the rise for experienced, C-level marketing executives with varied experiences for more temporary, "right-sized" engagements.
"Sharon is an amazing addition to the West tribe of executives," said Karen Hayward, Managing Partner for Chief Outsiders' West region. "During each of Sharon's most recent engagements, her legacy included significant revenue and new-customer growth, along with insightful efficiencies, that increased profits and revenues considerably for an impressive array of companies. This track record – along with a passion for optimizing people and processes – is exactly what the typical Chief Outsiders client is looking for when engaging one of our part-time Chief Marketing Officers."
The CMOs at Chief Outsiders come from a broad range of industries, but all have held the position of CMO or VP of Marketing at one or more operating companies. Spooler, based in Orange County, California, has spent more than two decades as an analytics-focused marketer and product management expert for companies looking to balance high growth with scalability.
Spooler comes to Chief Outsiders from her most recent position as Chief Marketing Officer of auto financing company BlueYield, where she built the channel marketing and analysis functions from the ground up, including significant expansion into pre-approved direct mail. Prior, Spooler was Chief Marketing Officer at StraighterLine, a for-profit higher education company. During her tenure, she hired and developed a high performing marketing team that delivered 2.5x customer and revenue growth in under two years. Spooler also implemented marketing automation systems, defined attribution analysis logic, and developed a business intelligence platform.
Spooler has also worked in B2B marketing for technology companies ID Analytics and FICO. Both organizations leverage proprietary data to develop risk assessments that are used by financial services, telecommunications and healthcare companies.
Spooler is experienced in leading customer segmentation and market analysis strategies to deliver improved positioning, enhancing traditional and digital marketing strategies, and building analysis and measurement capabilities.
Spooler obtained a Bachelor's of Science and Engineering degree in Civil Engineering and Operations Research with a concentration in Engineering Management Systems from Princeton University where she was a two-sport NCAA athlete.
About Chief Outsiders
Chief Outsiders, LLC, an "Executives-as-a-Service" firm, helps grow mid-sized companies from coast-to-coast with more than 40 part-time, or fractional, Chief Marketing Officers (CMOs) who have held positions of VP Marketing or higher at one or more operating companies. These individuals' breadth of experience makes it possible for Chief Outsiders to put the right skill set on a leadership team of any company for a fraction of the cost of a full time executive. Unlike other strategic marketing and management consulting firms, Chief Outsiders works with company leadership teams to develop and implement market based growth plans. Chief Outsiders believes delivering a world-class marketing strategy on its own creates little value and that the real value is created by helping the organization implement the growth vision.
Because of its market based growth plans, leadership and experienced team, Chief Outsiders was recently listed by Inc Magazine as one of the 600 fastest growing privately held companies in the US (in the top 10 in Houston) and recognized for the Houston Business Journal's Fast 100. Businesses seeking Chief Outsiders as a premier source include: ErgoGenesis, Five Stone Tax, Summa Technologies, and Riverside Company portfolio companies OnCourse Learning, YourMembership and IDoc, Source Capital portfolio companies such as Abutec, and Merrill Lynch Specialties Group portfolio companies such as EarthColor.
CONTACT: Sterling Wilkinson, 817-771-2997, SWilkinson@ChiefOutsiders.com