Strategic Marketing Firm to sponsor an executive leadership summit with the purpose of stimulating mid-market growth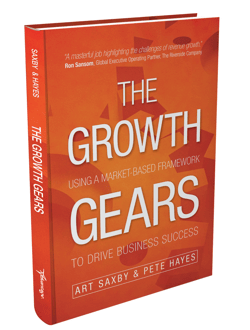 DALLAS, TX – February 22, 2017 – Chief Outsiders, LLC, the nation's leading marketing consulting firm comprised solely of C-level marketing executives, is sponsoring the Dallas/Fort Worth Vistage Executive Summit (VES) on Thursday, February 23, 2017 from 7:15 a.m. to 4:00 p.m.at the Irving Convention Center. This year's theme of Driving Dynamic Decisions will allow DFW leaders (or Chief Problem Solvers) to gain insights to make better decisions by refining their instincts, improving their judgement and expanding their perspectives.
The Dallas VES keynote presentations this year include:
ITR Economics' always popular senior analyst, Alex Chausovsky, sharing trends as he presents "Leadership in the Age of Decline."
GSD&M's co-founder and Chairman, Roy Spence, presenting a motivating talk about "The Power of Purpose in Business and Life."
Antarctic Mike Pierce, adventure athlete, engaging the audience with "Leading at 90 Below Zero."
The Chief Outsiders Team
As national sponsors of Vistage, DFW VES is one of 100 Vistage events that Chief Outsiders sponsors. Those representing Chief Outsiders at their booth this year at the Dallas/Fort Worth event are:
Chief Outsiders is comprised of more than 50 experienced, fractional CMOs, and almost half of them participate in Vistage groups.
Chief Outsiders Speaking Engagements and Blogs
Among the workshops presented to Vistage and other groups is Chief Outsiders CEO Art Saxby's "What's the Difference Between Sales and Marketing?" This program walks executives through a process of applying specific market insights to a company's sales and marketing functions, as a means of maximizing business growth opportunities. (The basis of the workshop comes from Saxby's blog of the same title, which remains the most read Chief Outsiders blog.)
Chief Outsiders – ranked as one of the Inc. Magazine's fastest growing privately held companies in the U.S. – has several certified Vistage speakers who actively speak to Vistage groups, other CEO groups and universities. Pete Hayes, Principal at Chief Outsiders, is a certified Convene Speaker who will be speaking to a group of 200 CEOs at The Alternative Board (TAB) in March and a group of 700 at the C12 National Conference in September.
The Growth Gears Book
The #1 Amazon Best Selling book The Growth Gears, co-authored by Chief Outsiders CEO Art Saxby and Principal Pete Hayes, helps fellow CEOs better understand the types of insights, strategies and tactical details that are "must-haves" in a well-designed growth plan.
"Saxby and Hayes provide smart, practical advice for anyone leading a company in today's increasingly complex world," said Vistage CEO Sam Reese about The Growth Gears. "Their market-based approach challenges CEOs to venture outside the four walls of their organizations to better understand the values, attitudes and behaviors of those responsible for growing today's companies—their customers."
What Chief Outsiders Clients in Dallas/Fort Worth Are Saying
Two of Chief Outsiders Dallas/Fort Worth clients talk about the value Chief Outsiders offers its clients.
Mason, President of Kings III Emergency Communications based in Coppell, Texas, said, "Chief Outsiders knows what they're doing. If you need expertise, above your pay grade so to speak, Chief Outsiders is a great place to go. I consider our collaboration to be a good investment."
"From branding to website to our internal culture (Mission, Vision, Values), Chief Outsiders used insights and strategy to unite our three separate operating companies to work as one," said William Montgomery, Partner at Aereos, headquartered in Euless, Texas.
"The visual impact of our new trade show booth and its larger-than-life photo wall convey the overall company brand that elicits emotion and is nothing less than show stopping," remarked David Baker, Partner at Aereos. "The result of the management team working with Chief Outsiders has increased employee excitement, industry awareness, booth traffic, orders and revenue."
See the case study on how Chief Outsiders helped Kings III Emergency Communications division, SoloProtect, launch a new safety solution to grow recurring revenue. For additional information about companies who trust Chief Outsiders as their premier source for business growth acceleration, click here.
About Chief Outsiders
Chief Outsiders, LLC is a nationwide "Executives-as-a-Service" firm, helps grow mid-sized companies from coast-to-coast with more than 50 part-time, or fractional, Chief Marketing Officers (CMOs) engaged coast-to-coast. Unlike other strategic marketing and management consulting firms, each CMO has held a position of VP Marketing or higher at one or more operating companies. Chief Outsiders have served on the executive team of over 300 client companies to drive growth strategy and execution plans for a fraction of the cost of a full time executive.
Because of its market-based growth plans, quality of leadership and experienced team, Chief Outsiders was recently listed by Inc Magazine as one of the 1,000 fastest growing privately held companies in the US (in the top 25 in Houston), and was recognized for the Houston Business Journal's Fast 100. Chief Outsiders' CEO Art Saxby and Principal Pete Hayes are the co-authors of "The Growth Gears: Using a Market-Based Framework to Drive Business Success," an Amazon #1 best-seller for business owners and CEOs.
CONTACT: Sterling Wilkinson, SWilkinson@ChiefOutsiders.com