---
"If you want to succeed, [the CMO] is the guy that you want on your team. He transformed Atera into a global SaaS company and created a strong platform for growth."


Gil Pekelman, CEO, Atera
Atera engaged a Chief Outsiders CMO to spearhead the transformation of the company into a modern, global SaaS company. The CMO created a plan for growth, conducted research, assembled tools and oversaw the creation of a SaaS website with customer-focused content. The CMO's experience, insight and direction re-ignited leadership's passion for the new business model and saw the transformation completed within budget constraints. Now experiencing strong month-over-month revenue growth, Atera is poised for launch in the U.S. and other major markets.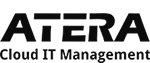 Business Background
Growth Opportunity
Having roots as a software development company, Atera developed a loyal customer base for its MSP management software in Israel and Holland.
Atera's on-the-ground business enjoyed consistent growth, but CEO, Gil Pekelman sensed a much greater opportunity. "We understood after a while that we could do a lot better, improve our margins and scale the business internationally on the Internet."
SaaS Transformation
Pekelman sought to change his business model to provide an all-in-one MSP SaaS platform, and recognized that with outside assistance he could fully capitalize on an excellent opportunity to disrupt the market. "We needed someone who knew how to run a SaaS company in our space and with experience entering new markets," related Pekelman.
Contacting a friend at Microsoft in Seattle, Pekelman gave him the assignment of finding someone to help Atera with the transformation. A detailed search identified several candidates, including a Chief Outsiders CMO.
Pekelman liked what he saw in the CMO's background. "[The CMO] had experience in Internet marketing at other startups and a strong background with Microsoft," explained Pekelman. "Which meant that he understood our space."
Growth Strategy
Assessing Needs
Atera engaged the CMO in late 2014 to direct the transformation of the business into a SaaS company. Pekelman flew out to Seattle a couple of times to get started and then the CMO coordinated ongoing work with daily calls via Skype.
"There was an immediate connection," related Pekelman. "[The CMO] applied his methodology and started giving us assignments to summarize what we do, our customers and unique selling points. Then he developed a plan of what we needed. He was very much involved and on the ball."
Assembling SaaS Tools
One of the major tasks was to develop a SaaS website and all of the tools to run a SaaS company, including marketing and analytics. With the CMO's assistance, Atera avoided the long process of researching what was available, comparing tools and the inevitable trial and error.
"[The CMO] saved us a lot of time because we got a list of what we needed and just started implementing, measuring progress every week. He also connected us with his ecosystem of professionals in various fields that we needed to launch a SaaS company."
Research and Testing
Armed with a new website and business model, Atera carried out a mini-launch in April, 2015. Pekelman learned the information that he needed to make necessary refinements to the product and operations. "We said ok, we're going to work a bit more and then do a full-out launch," explained Pekelman.
Seeking to measure progress and to better understand the needs of the market, the CMO conducted a number of 1-2 hour interviews with customers. Customer feedback gave Atera much of the information they needed to move ahead with confidence.
Growth Results
Strong Monthly Revenue Growth
Leading up to the formal launch in the U.S., Atera is expanding outward from their customer base in Israel and Holland. An exciting product, SaaS website and excellent reviews are having a positive effect.
"We enjoy a consistent revenue stream with month-over-month growth," stated Pekelman. "And, we have sales all over the world—the US, UK, Europe, Australia, New Zealand, South America and Africa! We knew where we wanted to go but we couldn't have done it without [the CMO]. He led and guided us through this whole path."
Achieved within Budget
As the CEO of a startup, Pekelman had learned to carefully allocate resources.
"Marketing people know how to spend money, but [the CMO] understood the constraints and found solutions to the problems, getting us to where we are within the budget."
Infusions of Experience, Passion and Opportunity
Seeing excellent numbers and his company primed for global expansion, Pekelman knows that he got the right man with the right skills. "[The CMO] has a unique set of capabilities, high level experience and Internet marketing at startups, including one pure Internet marketing play," explained Pekelman.
The CMO's market research also produced some welcome excitement in addition to outstanding customer evidence. "I was amazed by the information that we got and by how positive these customers were," related Pekelman. "The feedback strengthened our belief and passion in what we are doing and generated the content that we are going to use."
As a bonus, Pekelman got more value from the engagement than excellent work and a new business model. "[The CMO]'s vast rolodex of relationships opened a lot of doors for us and created all kinds of opportunities," he explained.
A Successful Transformation
The transformation complete, Atera is poised for rapid growth, even market disruption, as a global SaaS company. "We looked at the marketing, the company culture, everything, and we are now ready to launch in the U.S.," stated Pekelman. "It's a pure Internet play and that was exactly where we wanted to go."
"The bottom line is that [the CMO]'s leadership and guidance took us from being a software company with no SaaS business to where we are now, managing all of the metrics as a growing, global SaaS company."
Profile
Based in Tel Aviv, Israel, Atera seeks to disrupt the market with its affordable management, remote monitoring and service desk SaaS offering for small to mid-size MSPs. Owners short on time, money and software to grow their MSP business use Atera's all-in-one platform to deliver improved service and double their customer base with existing staff.